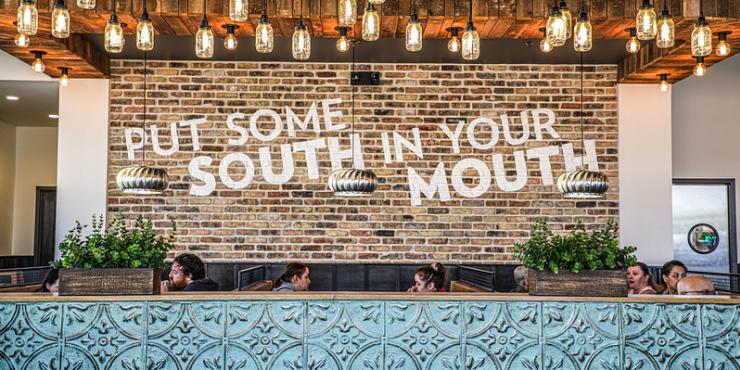 Let's be honest. Breakfast and lunch are both great, but mixing the two? EVEN BETTER.
Brunch always hits the spot because it offers more than just the standard breakfast or lunch options. Here are some of College Station's top brunch spots – in no particular order – to check out if you haven't already!
Stella Southern Café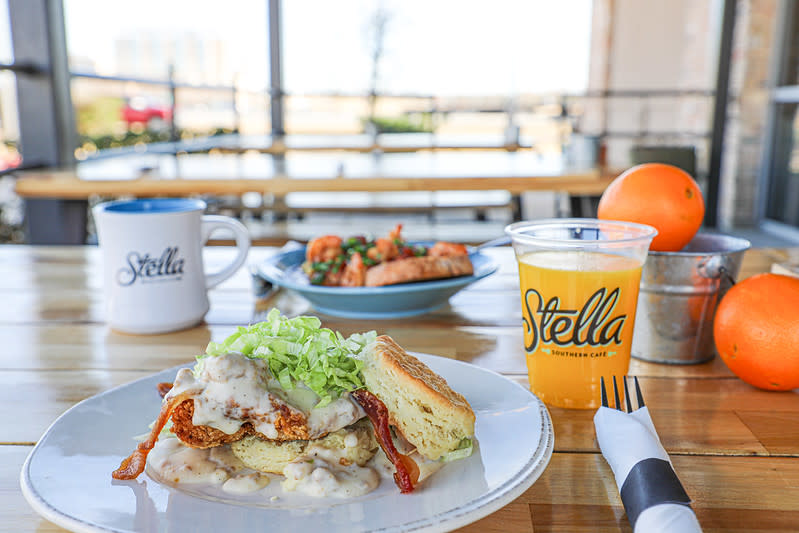 We couldn't decide between the Rise and Swine or Shrimp and Grits! It's southern to its core, and what makes it so special is that it's all made from scratch. So sit outside on the patio and enjoy the weather with coffee or freshly squeezed orange juice in your mimosa (which is more than delicious), or grab a booth or table inside with your family and friends.
 
Mess Waffles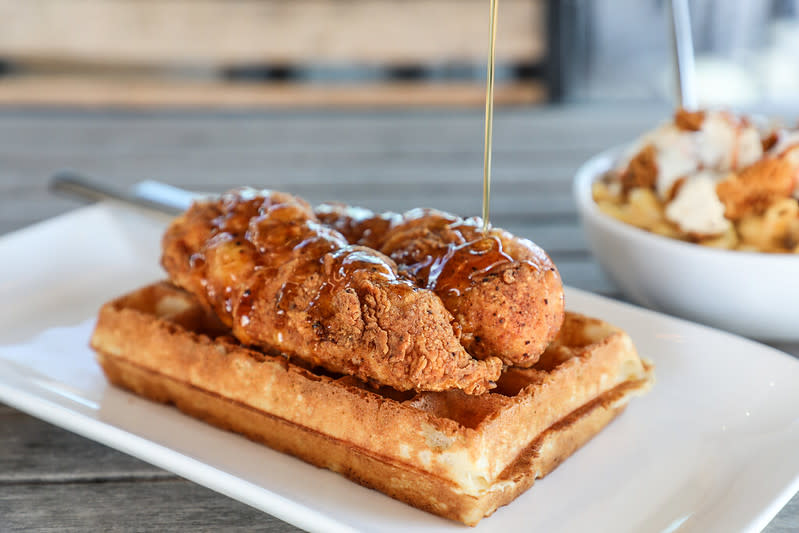 Who doesn't love chicken and waffles? Owned and operated by an Aggie (WHOOP!), it started as a food truck and has grown into a genuine College Station hotspot. He named it "Mess" at the time because everything seemed to be a mess, but the food is quite the opposite. Waffles, chicken, sandwiches, French toast – we could go on all day long about the options.
 
Another Broken Egg Cafe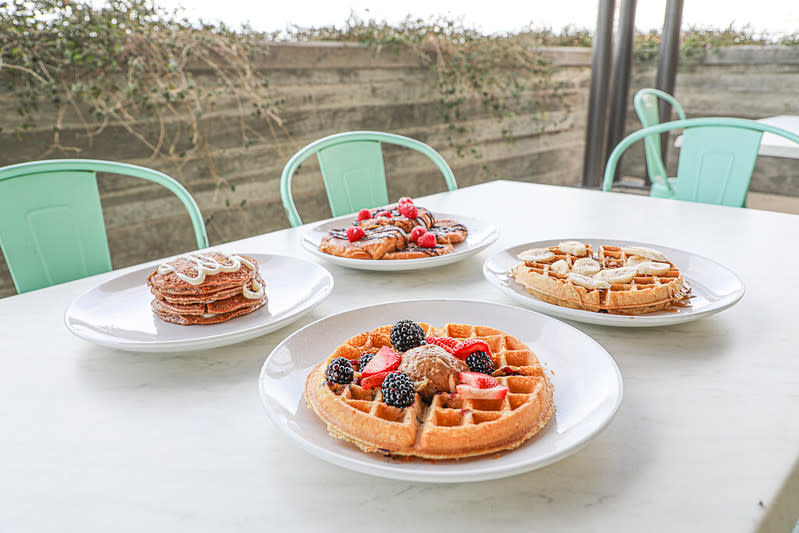 We agree with the sign inside that reads, "You can't buy happiness, but you can buy brunch and that's basically the same thing." Power waffles, mixed-berry waffles, French toast, sausage and fennel omelets, or country bowls with sausage and gravy? We'll take one of each, please.
 
Snooze, an A.M. Eatery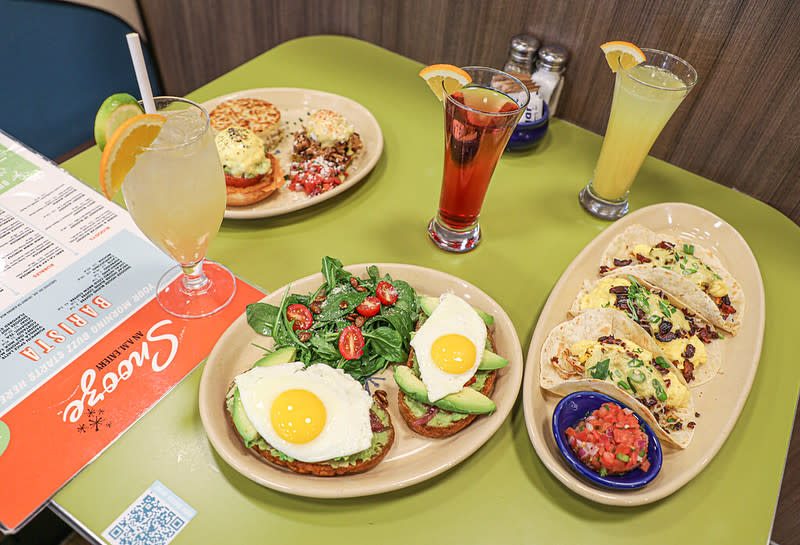 It may be an "A.M." eatery, but it's open until 2:30 p.m. each day, so you can sleep in then grab a mimosa at the bar, a booth, or a table – inside or outside. It's truly an environment made for more than just brunch. It's also about good conversation with your friends and family, or even that first date. We can assure you – there is no disappointment here.
The Toasted Yolk Café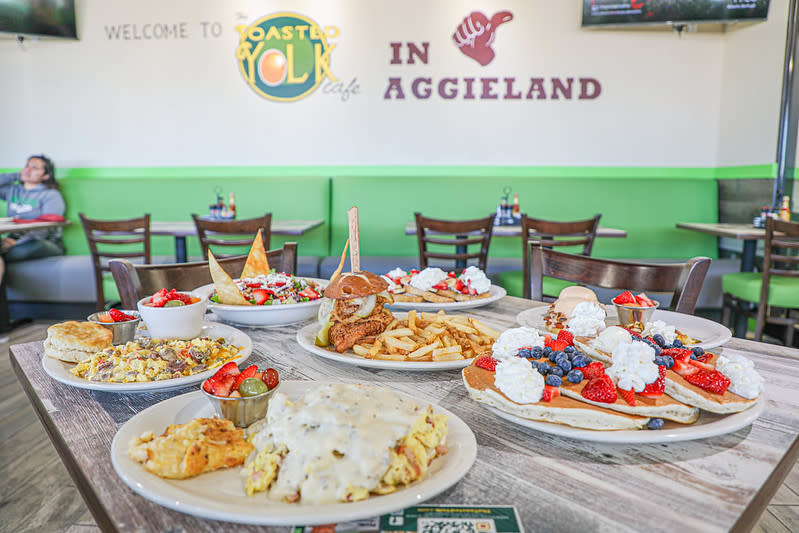 A little bit of Aggieland can be found in just about every College Station restaurant or business. A vivid example is this wall you see, making those tempting food options even more impressive. With a full bar, inside and outside seating – you can't go wrong. As they say – come get "toasted" at the Yolk!
Porters Dining + Butcher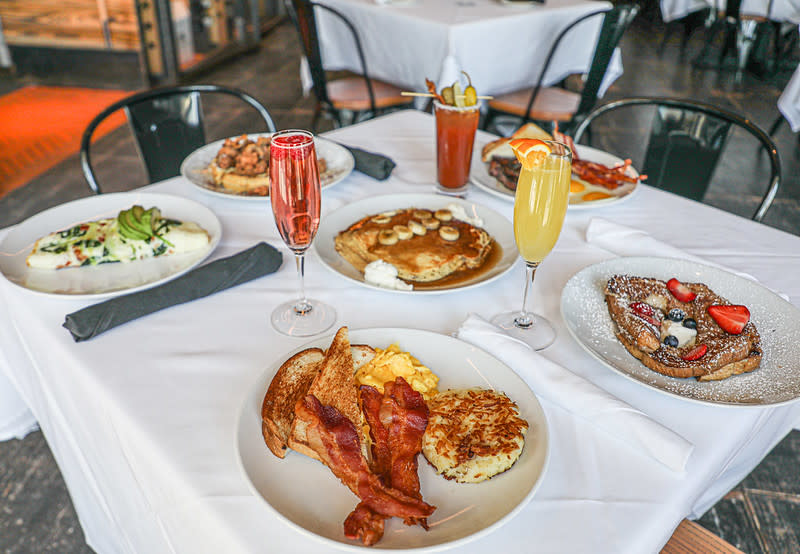 Here's a place only found in College Station, and it's a must-go when you're in town. You'll agree Porter's steak and eggs take brunch to a different level. Brunch is served only on Saturdays and Sundays, but it's sure to leave you satisfied the rest of the week.
 
Sweet Paris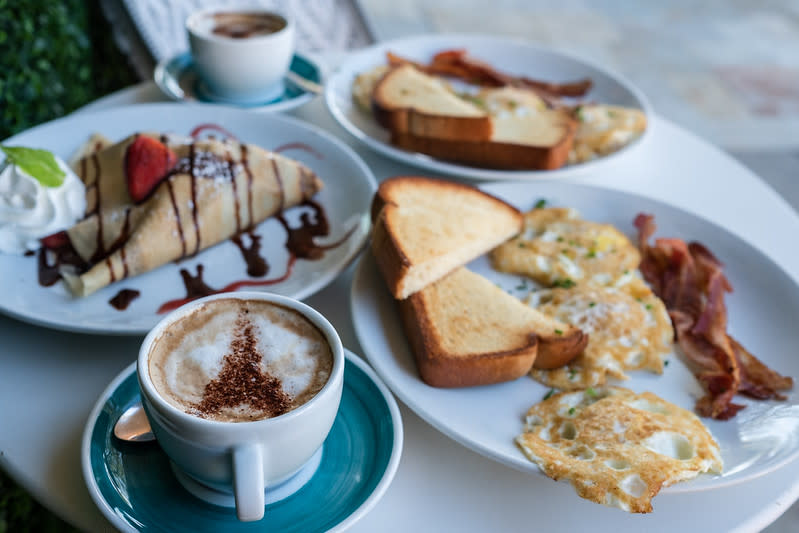 If you're not in the mood for southern food or typical brunch items, this creperie & café with its chic menu and character will satisfy your palate. Factor in its prime location in Century Square – our lively entertainment district – and Sweet Paris a sure bet every time.
 
Hullabaloo Diner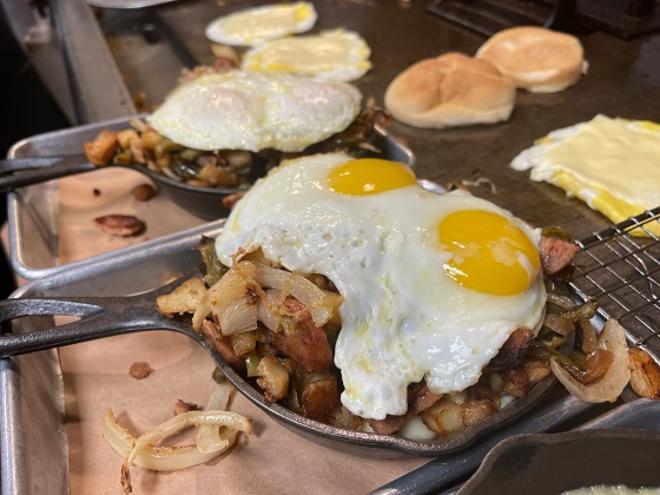 This nationally recognized stop is one of the few authentic diners in Texas. There's a reason why it's been featured on the Food Network's popular series Diners Drive-Ins & Dives, as well as the Texas Bucket List. A local favorite since 2005, Hullaballoo is a one-of-a-kind place surrounded by history. These unique dishes are some you don't want to miss.
 
Mo's Irish Pub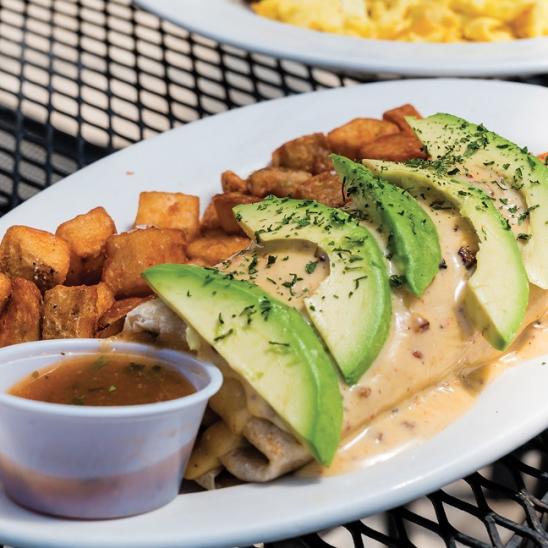 Serving deliciousness Friday through Sunday, Mo's Irish Pub isn't just another pub – it's THE pub! Wise people say, "good beer is nothing without good food," and we agree, considering Mo's 100% scratch cooking. This pub deserves your attention, whether it's for brunch outside next to the fire or inside at the bar or in a booth.
We hope this list gives you a good start in planning your next brunch! The Heart of Aggieland® is a sweet place as it is, but our enticing brunch spots make it even sweeter.
When you visit one of these restaurants, tag us to be featured - @VisitCSTX.
By Jennifer Kingsbury, Visit College Station Marketing Coordinator