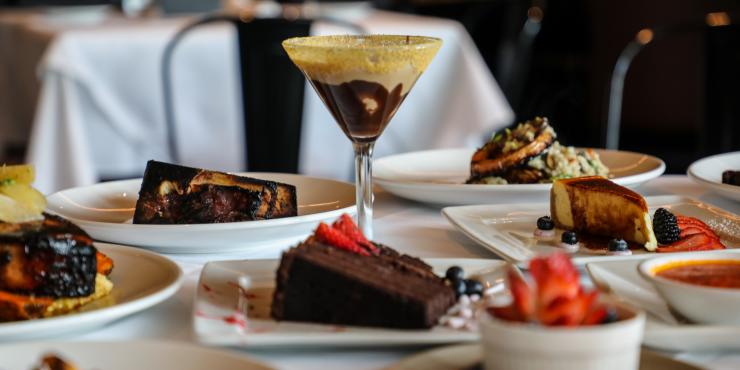 Many of our most cherished memories are celebrated over a meal. Special occasions like birthdays, anniversaries, graduations, and promotions are honored over great food and conversation with loved ones. College Station has several extraordinary restaurants that have earned the designation of a special occasion restaurant. Their ambiance, cuisine, and drinks are thoughtful, refined, and distinguished, enabling your special occasion to leave a lasting impression long after your meal.
Casa Do Brasil is a Brazilian steakhouse that has amazing food, a great atmosphere, and even better service. Treat yourself to a skewered meat course served tableside by Gaucho Chefs or indulge in their world-class salad bar that features over 30 unique dishes. Casa Do Brasil offers a daily happy hour, Sunday brunch, live music, and has private dining and conference room rentals.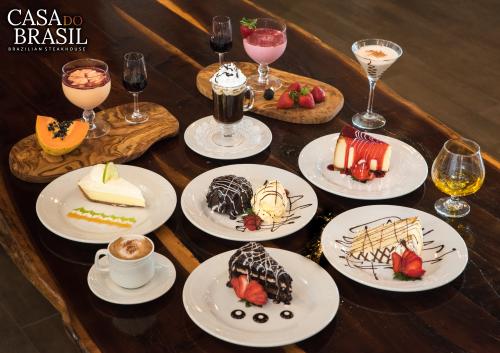 Porters offers an elevated dining experience through their approachable atmosphere and Texas hospitality. Porters is known for their one-of-a-kind cocktails, well rounded wine list, and a masterfully crafted seasonally inspired menu. Stop by to enjoy their weekly happy hour or to inquire about one of their three private rooms available for rent. Reservations are recommended.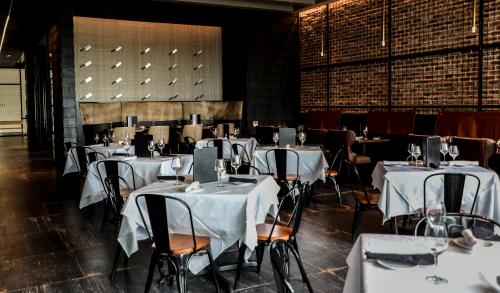 Republic Steakhouse is the only AAA Four Diamond rated restaurant in College Station. The Republic specializes in steak and seafood. Along with their impeccable service and timeless steakhouse décor, The Republic is known for their Wine Spectator award-winning wine list and unique handcrafted cocktails. Reservations are recommended.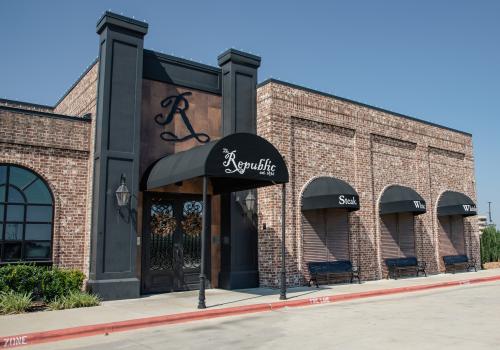 From the executive chef & owner of The Republic Steakhouse, Primrose Path is a Spanish & Italian style restaurant specializing in tapas, wine, & cocktails. Impressively chic industrial decor along with a lively courtyard patio are accompanied by innovative cocktails and delicious food. Reservations are recommended.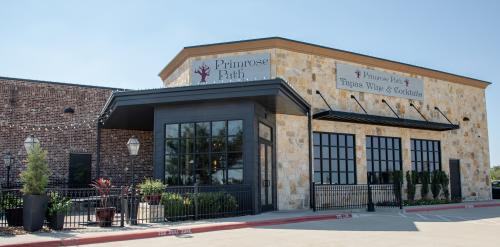 1860 Italia includes fresh, locally sourced ingredients from the Brazos Valley and the Gulf Coast in every dish. Their known for their authentic food-fired pizza, traditional pasta dishes, veal, seafood, and high-end cuts. The intimate atmosphere and robust wine menu make it the perfect location for any celebration.
Luigi's Patio Ristorante is the product of a family legacy that brings you an authentic Italian dining experience in College Station. Luigi's has nightly live music, a select wine and cocktail list, friendly yet polished service, and made-from-scratch recipes. The indoor patio dining area will give you the sensation of being outside, without having to deal with the Texas heat.
Gate 12 is one of the most unique dining experiences College Station has to offer. Located in the historic General Aviation Building at Easterwood airport, the restaurant sits comfortably on the tarmac with views of air traffic and incredible sunsets. They feature a full bar with a large selection of bourbons, whiskeys, scotches and wine along with a large line up of steaks and other delectable options from our kitchen. Gate 12 also offers a private dining area that is available for reservations.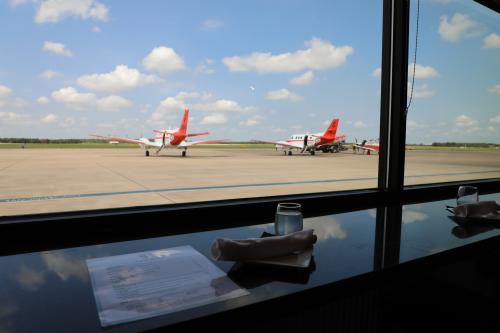 Juanita's Tex Mex Cantina provides a relaxed dose of fun and an untapped culinary experience with captivating design elements drawn from Mexican locales including Oaxaca, San Cristobal, Morelia, and Puebla. The menu focuses on unique margaritas, aromatic fajita platters, and pit-smoked brisket with mole. Juanita's honors Mexican culinary heritage and Texan influences by sharing some of the best Mexican and Tex-Mex food and drinks.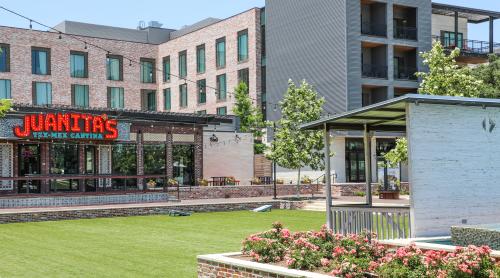 Solt is a "polished casual" restaurant that focuses on familiar culinary dishes with their own flair. The menu is designed to give a variety of mouthwatering options, while their bar focuses on wines from all over the world and true hand-crafted cocktails that will pair with the menu perfectly.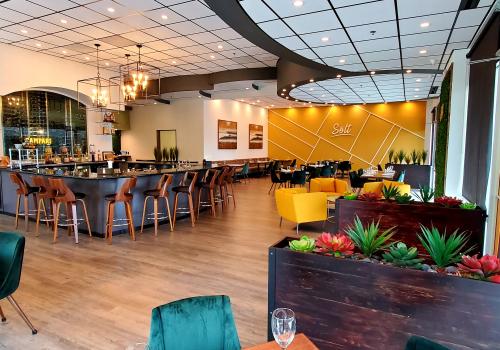 Block T Bar & Grill serves as a sophisticated gathering place with an expansive terrace overlooking Kyle Field. Block T Bar & Grill serves local beers, wines and spirits – plus hand-crafted, signature cocktails and steaks, burger, sandwiches, salads and shareable appetizers.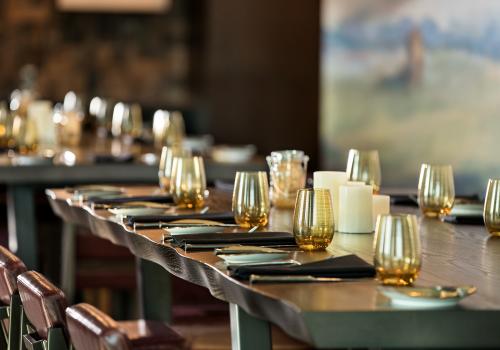 Written by Cameron Hill, Marketing Coordinator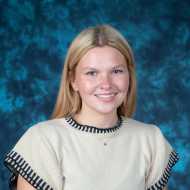 Cameron Hill
Marketing Coordinator