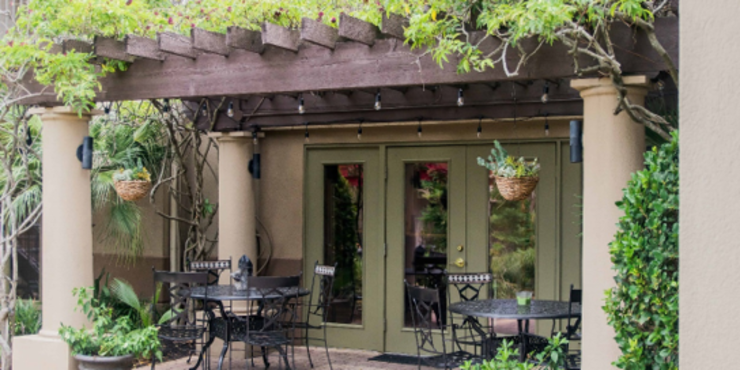 The #1 College Town in Texas has more to offer than just Texas A&M University. College Station is a lively city with countless activities to offer any visitor, even one on a budget.
Whether you're looking to relax and live like a local, or you prefer an action packed vacation, we have something exciting for you. Check out our itinerary for a budget friendly weekend in College Station.
 
WHERE TO STAY:
Vineyard Court Designer Suites is a charming 4-star boutique hotel less than five minutes from Texas A&M University.
Their amenities include an outdoor pool and fitness center, as well as a picnic area, complimentary breakfast in the café, and a dog park. 
 

Wyndham Garden Hotel College Station is the newest hotel in town and the best place to stay and relax near Texas A&M University.
Their amenities include a bar, fitness center, pool, and restaurant.

EAT WHERE THE LOCALS EAT:
Breakfast:
Sweet Eugene's: A cozy coffee shop with tons of seating and fresh pastries perfect for studying, reading, or meeting with friends.
Mi Familia Coco Loco: A family owned restaurant serving fresh, traditional Mexican food with homemade tortillas and "the best breakfast tacos in town!"
 
Lunch:
Blue Baker: Founded in College Station, this café serves healthy sandwiches made from scratch, stone-oven pizzas, and fresh pastries.
Layne's: An Aggie owned and operated original serving chicken fingers and secret sauce in a unique environment since 1994.
Dinner:
Fuego: The original Fuego Tortilla grill with homemade tacos made from scratch, slow cooked meat, and fresh ingredients.
Shiraz Shish Kabob: Family owned Eastern Mediterranean and European style restaurant with food prepared fresh in a comfortable environment.

EXPLORE:
George H.W. Bush Presidential Library & Museum: Sit behind a replica of President Bush's desk in the oval office, explore the restored aircraft Bush flew as a navy pilot, and check out over 100,000 artifacts gifted to President and Mrs. Bush during his presidency. Tickets are $9 for adults, $7 for seniors & military, and $3 for children & college students.
Museum of the American G.I.: A history museum displaying functional, restored war vehicles and weapons in action, as well as propaganda, dog tags, and uniforms worn by real military personnel. Tickets are $6 for adults, $5 for seniors & military, and $4 for children.
Arts Council of Brazos Valley: Visit this free non-profit art gallery and check out their website for upcoming events, classes, and workshops occurring monthly.
Lick Creek Park: This park contains over 5 miles of unpaved trails that are great for hiking, biking, bird watching, and nature studying. Lick Creek Park has free entry, a butterfly garden, a nature center with plant and animal displays, and is pet friendly.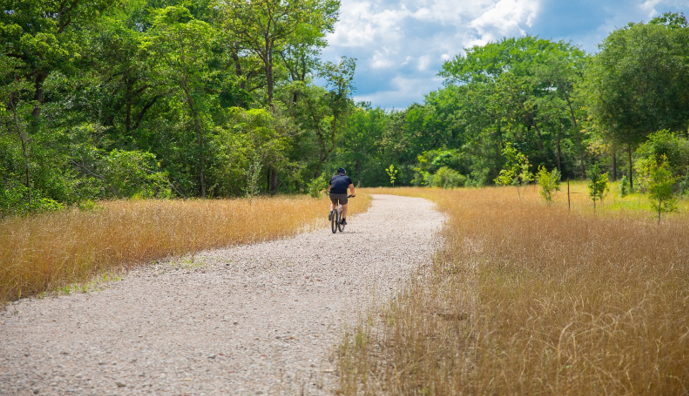 The Tap: A sports bar with pool, cheap drinks, Monday night karaoke, a piano bar every Wednesday, and trivia every Friday. Check out their website to see if there are any concerts while you're in town.
​Century Square: College Station's prime location for shopping, events, and nightlife! Visit their website to check for scheduled outdoor movies, live music, and other activities happening on the front porch.


With an abundance of nightlife, outdoor activities, and charming local restaurants, there won't be a dull moment on your trip. We're looking forward to your visit to the Heart of Aggieland®!
By Katherine Gustin, Visit College Station Marketing Intern