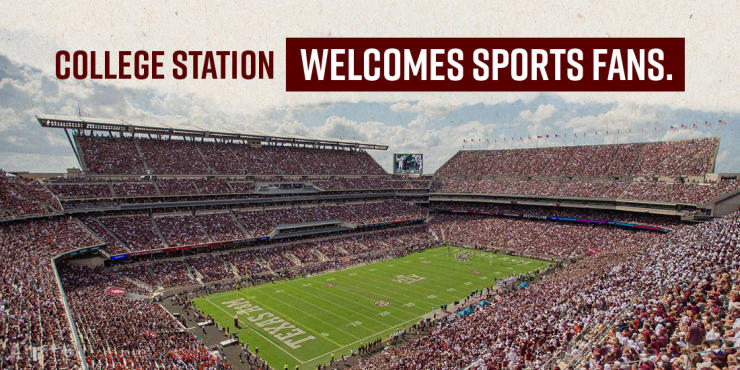 It's that time of year again! College football is returning, and there is nothing like an Aggie game day weekend. The Heart of Aggieland ® is filled with timeless traditions, incredible food, and unbeatable spirit. Check out the top ten ways to take full advantage of game day weekend in College Station.
1. First Stop: Brunch!
There is no better way to start your day in Aggieland than with a delicious meal. From Chicken and waffles to shrimp and grits, our Top Brunch Spots are sure to meet your heart's desire.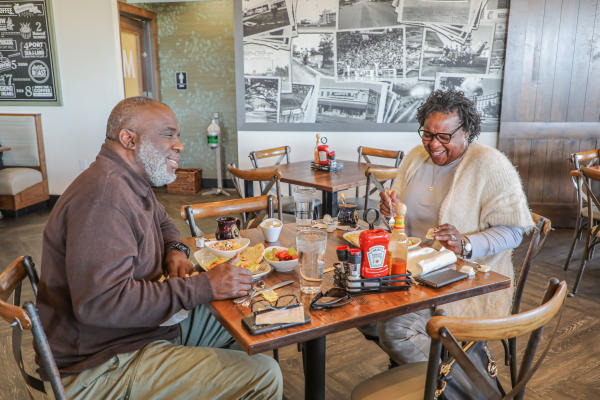 2.  Game Day Merch
No game day is complete without Aggie maroon, and we have several one-stop-shops with your game day essentials. With game day apparel, accessories, tailgate necessities, and so much more, these stores are ready to take care of your every game day need. Aggieland Outfitters,  Hullabaloo Ave, Maroon U, and The Warehouse @ C.C Creations are a few one-stop-shops ready to take care of you!
3. Century Square Biergarten
Every weekend, beginning September 3rd, Century Square is hosting their Century Square Biergarten. Enjoy shaded picnic tables on The Green, free parking in the garage, ice-cold brews from the surrounding bars, to-go food from some of the best restaurants in town, and a free game-day shuttle to & from Kyle Field. The Front Porch stage will have live music every Friday night, Saturday (time varies on kickoff time), and Sunday afternoons. These events are free, open to the public, and pet- and kid-friendly.
4. Live Music
Are you a fan of live music? The Front Porch hosts artists every Friday and Saturday at Century Square. Listen to great music and enjoy drinks and dinner from surrounding restaurants. Don't want to stop there? Hurricane Harry's is featuring country artists and bands this fall semester. With advance tickets available, get yours to enjoy live country music! Other venues including Wolf Pen Creek Amphitheater, The Tap, O'Bannon's Taphouse, and Canteen Bar & Grill regularly host live artists. Stay up-to-date with all of our live music events at visit.cstx.gov/events.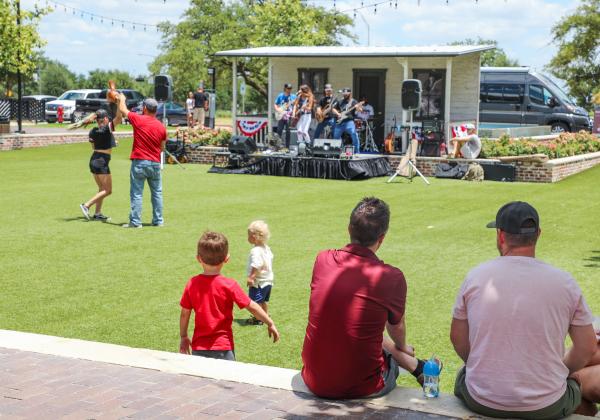 5. Grab a bite at Northgate
One of the oldest aggie traditions is the Northgate District. Northgate's roots began in the 1930s as Texas A&M University experienced continued growth, and students and faculty needed a place to eat, drink, and be merry. While in town for gameday weekend, stop by one of the famous local establishments like the Dixie Chicken, The Corner Bar and Rooftop Grill or Chimy's to enjoy a piece of history.
6. The George Bush Presidential Library & Museum
The George Bush Presidential Library & Museum is a must-see while in College Station. Learn about the life and legacy of President George H.W. Bush and First Lady Barbara Bush in a both educational and entertaining format. 
7. Aggie Park
Looking for the ultimate game day experience on campus? Located in the heart of Texas A&M University, Aggie Park is opening to the public for the first time this September 2nd with a kickoff concert featuring Robert Earl Keen '78. Renovated with new features such as an outdoor amphitheater, performance pavilion, and dedicated media utilities for national broadcasts, Aggie Park is set up to be the hottest spot in Aggieland on game day weekend.
8. Aggieland Official Watch Party
Don't have tickets to Kyle Field? Head over to Stage 12, the official Aggieland watch party across from Kyle Field. Catch the game on the big screen across from Kyle Field. Catch the game on the big screen as you enjoy refreshments, food, and drinks from the bar. Stage 12 is a great atmosphere and a close second to Kyle Field.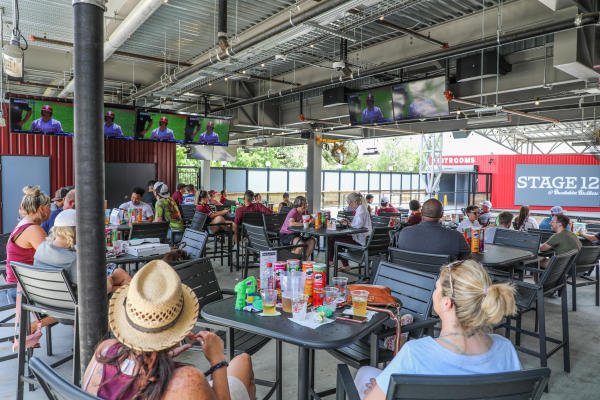 9. Photo Ops
Don't forget to capture your game day moments at these 10 picture-perfect photo op locations. Express yourself, show your team spirit, make timeless memories that will last a lifetime. Make sure to tag us @visitcstx to be featured on our page!
10.Kyle Field
There is nothing quite like experiencing game day at Kyle Field. Kyle Field's capacity nearly double's College Station's population on game days. The energy and spirit felt within the stadium is enough to get anyone pumped up. While you may be exhausted by the end of the game, we encourage everyone to enjoy at least one game at Kyle Field. Check out the Aggie Football Schedule to purchase your tickets!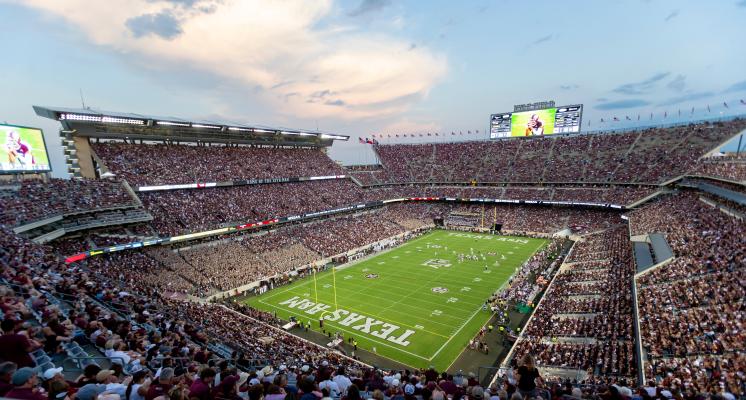 We are confident  that you will have a tremendous high energy football weekend in College Station. Tag us in your photos and come back again soon!
Written by Aubrey Nettles, Marketing Manager and Victoria Martinez & Cathryne Callaway, Marketing Interns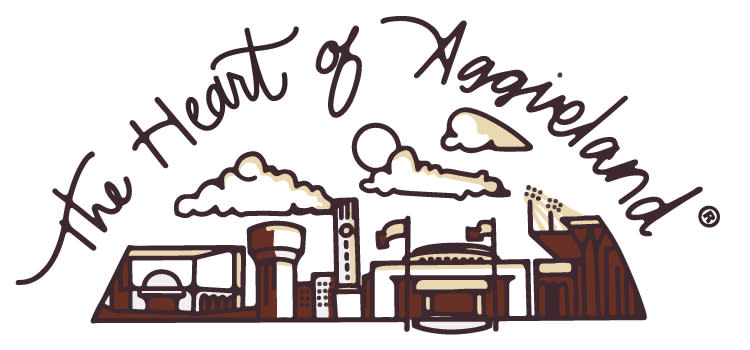 Aubrey Nettles
Marketing Manager