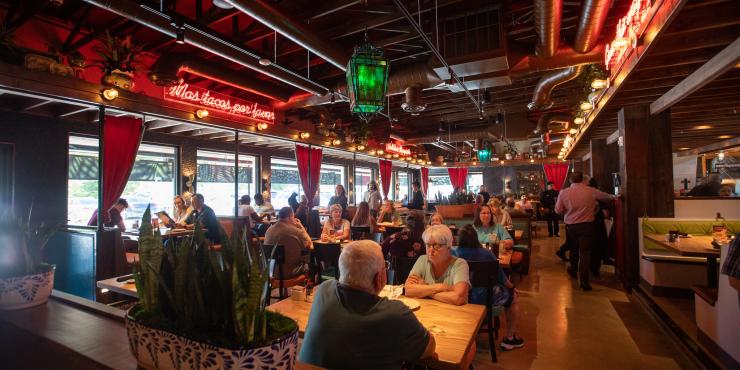 Happy Cinco de Mayo! This annual celebration marks the remarkable victory of Mexico over France in the Battle of Puebla on May 5, 1862, during the Franco-Mexican War. Although Cinco de Mayo is a minor holiday in Mexico, it has become a popular event in the United States, where it's celebrated as a day of embracing Mexican culture and heritage. This year, we invite you to join in on the festivities by exploring local restaurants, savoring delicious food, enjoying live music, and taking advantage of the fantastic specials and discounts around town!
Mad Taco
1664 Greens Prairie Road
Join us this Cinco de Mayo and celebrate with a $5.95 Single Rita or a $10.95 Grande Rita if you're feeling crazy!
Juanita's Tex-Mex Cantina
180 Century Court, Suite 140
Save the date for the ultimate Cinco de Mayo celebration at Juanita's! On May 5th, join us for a day filled with piñatas, churros, margaritas, and more, as we commemorate one year of our beloved Tex-Mex cantina. From noon to 10:30 PM, get ready for a variety of exciting activities such as beer and margarita tents, photo ops, free samplings, and fun lawn games. Don't miss out on the special performances by TAMIU Ballet Folklorico, a local mariachi band, and South Wood Elementary School Music Class. It's going to be a fiesta you won't forget!
Las Palapas Margarita Pour Off
701 Texas Avenue
Keep the party going with these irresistible Cinco De Mayo specials! Score a three enchilada plate and margarita for $10.99 or a three enchilada plate and tea for $9.99. Satisfy your cravings with bean and cheese nachos and a margarita for only $8.99, and don't forget to grab a margarita to-go for $2.99. Swing by between 3-6 PM to grab 20 oz House Frozen/On the rocks Margaritas for only $5.00 and 8 oz queso for $5.00. Wear your Meet Me for Margaritas fiesta medal to receive $5 off your first margarita from 6 to 9 PM. See you there!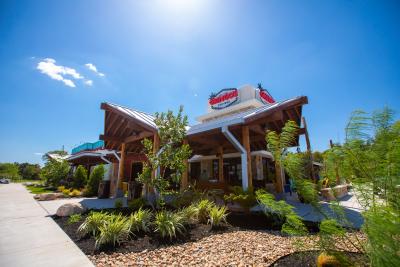 Gringos Mexican Kitchen
4300 SH 6 South
Come celebrate Cinco de Mayo with $10 House 'Ritas and $13 Caddy 'Ritas ALL DAY LONG! Happy Cinco de Mayo, we can't wait to see you.
Los Cucos
1521 Texas Avenue South
Come Join us on Cinco de Mayo for $5 Dollar Margaritas all day and Live Music from 2 to 10. We will also feature $5 Candy shots and $5 Los Cucos Tequila Shots. Don't miss the Fiesta!!
On The Border Mexican Grill & Cantina
709 Texas Avenue
On The Border has been counting down to this day for the past month. So dance your way over for $5 Cinco 'Ritas all day!
Masfajitas
2297 Earl Rudder Freeway South
Join us in the Cinco de Mayo celebration this Friday with our exciting specials! Sip on $2.99 12 oz House Margaritas, and savor $5 El Cinco Nachos and $4.50 Select Mixed Shots*. Don't miss out on the Happy Hour from 3:00 PM to 6:00 PM, Live Music from 5:00 PM to 8:00 PM, and Mijenta Tequila Testing from 6:30 PM to 7:00 PM. Bring your family and friends and celebrate with us at Masfajitas! *All specials are for dine-in only, and the El Cinco Nachos cannot be modified.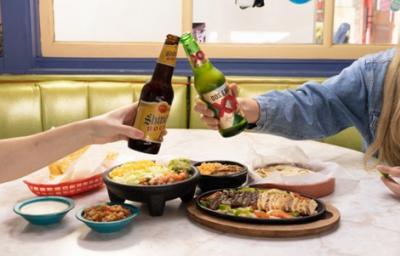 Chuy's
1512 Harvey Road
Enjoy chips and queso for $5 from 3 to 6! Additional discounts are available for margaritas, martinis, beer, and more. Order a Grande Rita and keep the commemorative cup!
Lupe Tortilla
813 Texas Avenue
Come celebrate Cinco de Mayo with us at Lupe Tortilla! Enjoy live music by a talented Mariachi band from 5 to 9 pm, delicious food, and a great atmosphere. Bring your loved ones and be part of a night like no other. Don't miss out on trying our famous margaritas made with fresh ingredients. Make sure to arrive early to secure your spot. We can't wait to see you!
Chimy's
203 University Drive
Enjoy a mariachi band starting at 4:30, all day food and drink specials, and enter the gift card giveaway! 
Maria Mia Tex-Mex Cantina
1007 Earl Rudder Freeway South 
Don't miss our Cinco de Mayo celebration on May 5th, featuring happy hour specials from 3 to 6 pm, face painting from 5 to 8 pm, Mijenta tequila samples from 8 to 9 pm, and a mariachi performance from 8:10-9:10 pm. Enjoy $15 buckets of mini-Mexican beers, photo ops, and your favorite Tex-Mex dishes too!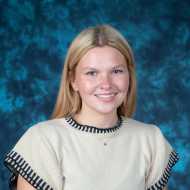 Cameron Hill
Marketing Manager