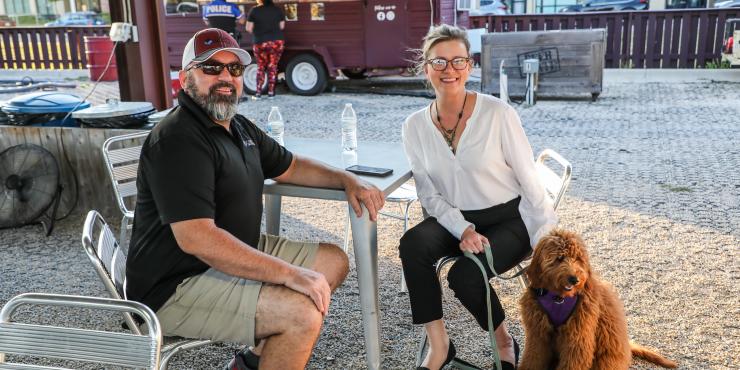 Exploring a new city is always exciting, and it's even better when you can share the experience with your four-legged companion. If you're a dog owner in College Station, you're in luck! College Station offers a plethora of dog-friendly restaurants and bars where you can relax, unwind, and enjoy a delicious meal or drink while your furry friend frolics by your side. In this guide, we'll take you on a tour of some of the best dog-friendly spots College Station has to offer.
Grub Burger Bar is a must-visit for burger lovers. The outdoor patio is a canine haven, where your pup can relax in the shade while you savor mouthwatering burgers, handspun shakes, and crispy fries. The friendly staff even offers water bowls for your furry companion.
Treat yourself to some delectable Tex-Mex flavors at Fuego Tortilla Grill. This casual eatery boasts a pet-friendly outdoor patio where you and your pup can enjoy scrumptious tacos, burritos, and more. It's a perfect spot for a laid-back meal with your canine sidekick.
If you're craving something sweet, head to Sweet Paris for delectable crepes. Their outdoor seating area welcomes dogs, so you can enjoy a sweet or savory crepe while your pup relaxes nearby. It's the perfect spot for a delightful brunch or afternoon treat.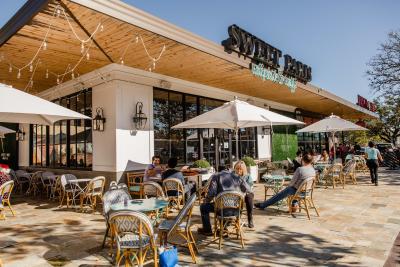 World of Beer is a haven for beer aficionados. With a wide range of beers on tap, you can enjoy a drink while your furry friend lounges on the pet-friendly patio. It's a great place to unwind and catch up with friends, both human and canine.
Indulge in gourmet tacos at Torchy's Tacos. Their pet-friendly outdoor seating area allows you to savor unique taco combinations while your dog enjoys some quality outdoor time.
Hopdoddy Burger Bar is a haven for burger enthusiasts, and the good news is, your pup can join in on the fun too. The outdoor seating area is dog-friendly, allowing you to indulge in their signature burgers while your furry friend lounges by your side. Don't forget to try their handcrafted shakes!
For Mediterranean-inspired cuisine, Cava is a top choice. This eatery offers flavorful bowls, salads, and more. Your pup can accompany you on their outdoor patio as you savor the fresh and vibrant flavors of Cava's dishes.
Harvey Washbangers is a unique spot where you can enjoy a delicious meal while doing your laundry. Their pet-friendly patio ensures that your furry friend is welcome too. From burgers to sandwiches, you'll find a variety of options to satisfy your cravings.
Tex-Mex lovers rejoice! Fuzzy's Taco Shop offers a diverse menu of tacos, burritos, and more. The outdoor seating area is dog-friendly, allowing you and your pup to enjoy the flavorful dishes and laid-back atmosphere together.
Mo's Irish Pub offers an authentic Irish experience, complete with hearty food and a welcoming atmosphere. Their outdoor patio is open to dogs, making it a great spot to enjoy classic Irish fare and perhaps even catch live music on select nights.
For a delicious breakfast or brunch, Snooze AM Eatery is a must-visit. Their outdoor seating area welcomes dogs, allowing you to savor creative twists on classic breakfast dishes while your pup enjoys the ambiance.
Craving pizza? RX Pizza has you covered. Their dog-friendly outdoor seating area means you can enjoy a slice of pizza while your furry companion relaxes beside you. It's a great place to unwind after a day of exploration.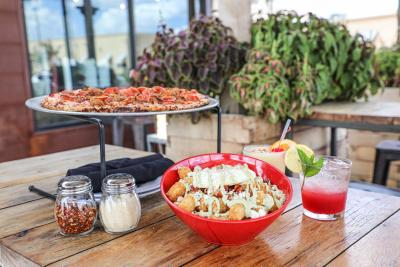 College Station has proven to be a welcoming destination for dog owners seeking enjoyable dining experiences with their furry companions. The city offers a diverse array of dog-friendly options that cater to both your taste buds and your dog's need for outdoor relaxation. So, leash up your pup and embark on a culinary adventure in College Station—you'll create lasting memories and savor moments of delight together.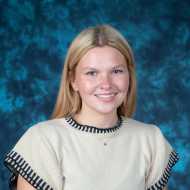 Cameron Hill
Marketing Manager