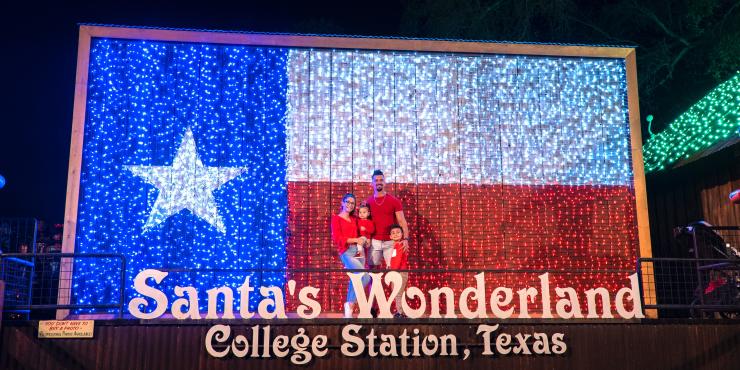 As the largest Christmas Park in the United States, Santa's Wonderland spans over 150 acres and includes Santa's Town, the West Pole, Santa's Station, Santa's Farm and of course the incomparable Trail of Lights that can be enjoyed by hayride or VIP horse and carriage tour. Visiting the park has become a "bucket list" wish for millions of Christmas lovers across the world. We've compiled the ultimate guide to help you get the most of out of your trip.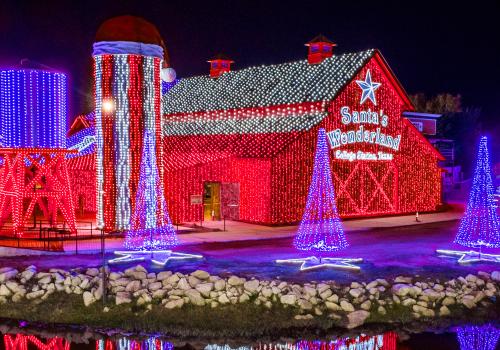 1. Everyone loves a Texas Christmas, so we recommend planning your trip by first reserving your parking onsite or taking a FREE shuttle from nearby Post Oak Mall. Taking "Santa's Shuttle" drops you off near the entrance of the park. If you do choose to park onsite, remember that reservations fill up fast, so book your parking spot in advance! There are multiple lots onsite to choose from. Check out the parking page to learn more and book your arrival.
2. Wear comfortable shoes. With over 150 acres of Christmas magic to explore, we highly suggest you wear comfortable footwear so that you can enjoy every second of the park. Most of the park surfaces are paved and make for an easy stroll, but make no mistake, this place is BIG. You will want to grab a map or download online here.
3. Dress in layers or bring a jacket with you as there is a 100% chance of REAL SNOW every day at Santa's Wonderland. From snow play to snow tubing, which is included with your admission, you'll want to be prepared for a true winter wonderland experience. You may even want to bring gloves for the little ones.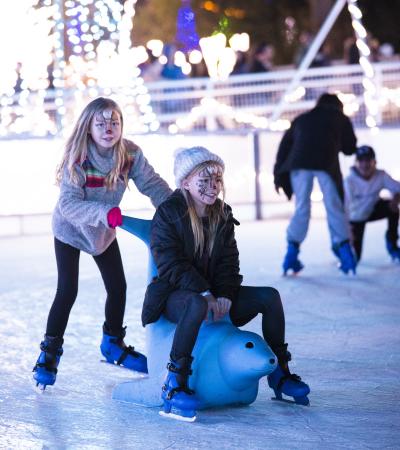 4. Foodies get ready. With over 23 food locations at the park, you will want to plan your trip to include a tasty meal, sweet treats, and even a glass of locally brewed beer or wine. Don't miss the Texas shaped "funnel cake", or "roasting pits," where you can get your smore's on.
5. Make plans early to see Santa! The big man himself, with his white beard and black cowboy hat, is waiting at Santa's Station on the west side of the park. Make a reservation as soon as you arrive to avoid long waits. Keep in mind that the closer to Christmas, the busier Santa gets. Mail a letter to Santa, see if you are on the "Naughty or Nice" list, and see one of the largest collections of miniature villages this side of the north pole while you wait to see Texas Santa!
6. Check the Attendance Forecast before you come. This forecast helps you decide what day is best for your friends and family to visit. Want to get an express pass and skip the lines? Learn more here.
7. Plan your picture-perfect look for all the photo ops galore! Must do photo spots include the Texas Flag, Candy Cane Tunnel, Giant Christmas Ornament, and Frostbite's Frozen Forest. You can take photos yourself at most of the spots or take advantage of the park's professional photography.
8. Bring your fully charged phone! With so many photo ops, delicious treats, lighted buildings, hayrides through the lights, walkable trail of lights, live entertainment and so much more, you won't want to miss a moment.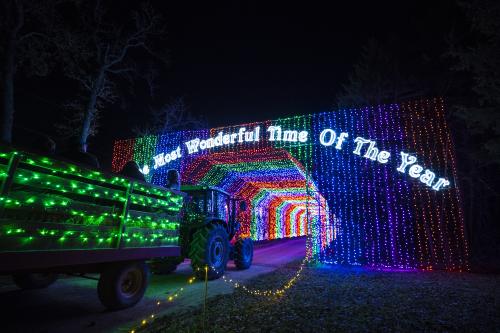 9. Christmas shopping! That's right, we have so many shops with favorites like nut crackers, ornaments, mugs, souvenirs, boutique clothing and more! You just might find the perfect gift for a loved one or an item that reminds you of your Texas Christmas memories in Santa's Wonderland. Plan time at the end of your trip to visit the Trading Post, which is packed with Texas Christmas Souvenirs and gifts.
While you're here, be sure to check out the rest of Christmas in College Station, where you'll find holiday performances, unique holiday shopping, and much more! Learn more at www.christmasincs.com.
Written by Cameron Hill, Marketing Manager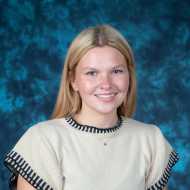 Cameron Hill
Marketing Manager