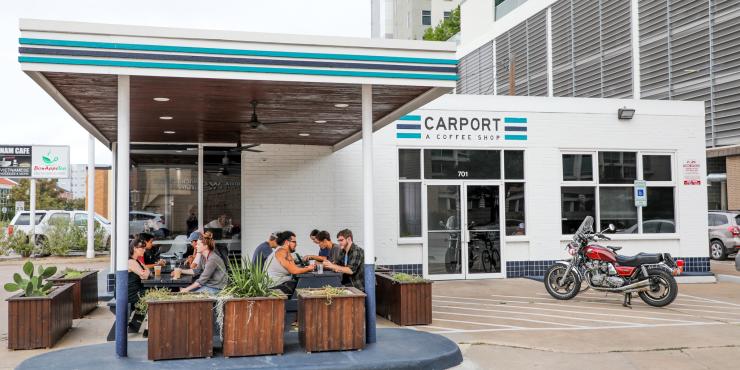 College Station boasts a variety of popular chain coffee shops like Starbucks, Dutch Bros, and Dunkin Donuts that everyone loves. However, there are also many distinctive local cafes waiting to be explored. Whether you're just passing through or gearing up for a new semester at Texas A&M University, The Heart of Aggieland® offers a plethora of choices. Take the opportunity to discover them all and share your favorite with us!
This local gem places a strong emphasis on using the finest ingredients in their offerings. And it's not just about coffee! 1541 is renowned for its delectable breakfast croissants, macarons, desserts, as well as an impressive selection of wine and beer, among other delights.
This charming tea shop is dedicated to providing its customers with top-notch bubble tea and coffee. Renowned for their diverse selection of teas, coffee, and snacks, they offer a wide range of options to suit every taste. Plus, the shop provides ample comfortable seating areas where visitors can relax and soak in the pleasant atmosphere while savoring their drinks and treats.
Harvest Coffee Bar, nestled in the heart of Century Square, is a delightful oasis for coffee enthusiasts and casual visitors alike. With its warm ambiance, expertly crafted brews, and friendly staff, it's the perfect spot to unwind and savor the essence of a perfect cup of coffee.
This coffee shop specializes in selling coffee beans from local and global coffee farmers. They have a wide variety of coffees to choose from, and they will also teach you everything there is to know about coffee.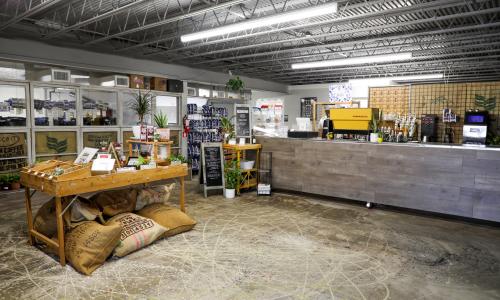 This sports themed coffee shop has a menu full of fun named drinks. Owned by former Fighting Texas Aggie football star Floyd Raven Sr., the service is smooth and quick just as you would expect from a football royalty.
Roosters is a unique coffee shop where you can not only enjoy a lively atmosphere but also find bikes for sale, complete with repair services. Inside, an array of enjoyable beverages complements the vibrant ambiance, making it a delightful destination for coffee enthusiasts and bike lovers alike.
Sweet Eugene's is the perfect spot to settle in and focus on your studies or work tasks. With plenty of cozy lounge areas suitable for individuals or groups, you can comfortably spend hours here. Plus, they're renowned for their irresistible java shakes and a diverse menu of delicious food options.
This local coffee spot is renowned for its inviting atmosphere, excellent coffee, and expansive open space. It's the ultimate destination if you're seeking tranquility and a peaceful environment to unwind.
This quiet spot south of town is striving to supply craft coffee to College Station residents and visitors. Their menu includes a great variety of both drinks and snacks.
Carport Coffee, situated conveniently near the campus, is a favorite among local college students. However, its appeal extends far beyond the student crowd, making it a must-visit destination for everyone. Whether or not you're a student, this laid-back spot offers excellent coffee and is perfect for anyone who appreciates a great cup of joe in a relaxed setting.
This locally owned shop makes homemade Guatemalan breads and pastries to go alongside their great coffee. It is small, quaint, and delicious.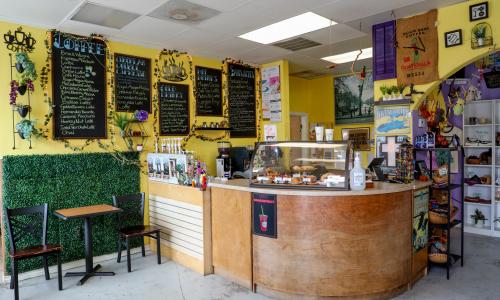 We hope you check out one or more of these awesome College Station coffee spots while you're in town. Take a photo while you're there and tag us at @VisitCSTX!
Written by Cameron Hill, Marketing Manager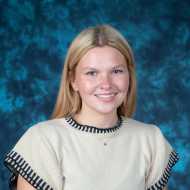 Cameron Hill
Marketing Manager