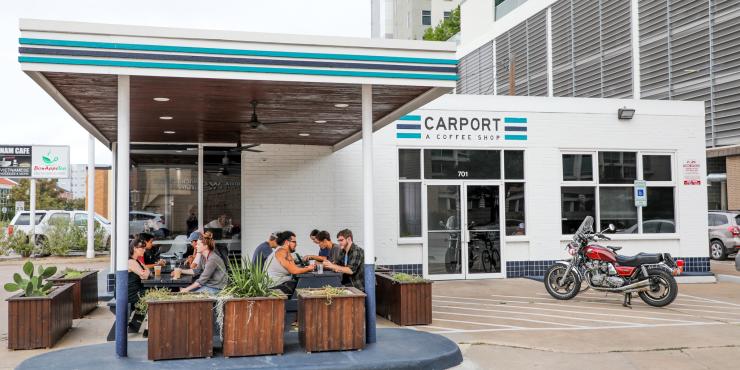 College Station has many of the big chain coffee spots everyone enjoys such as Starbucks, Dutch Bros, and Dunkin Donuts. But did you know there are also many unique local establishments, too? Whether you're in town for a quick visit or getting ready to start a new semester at Texas A&M University, The Heart of Aggieland® has more than one option for you! Try them all and let us know which wins your affection!
This local sweet spot is focused on the highest quality ingredients for their items available. There's more than just coffee, too! Well known for their pastries, 1541 serves delicious breakfast croissants, macarons, desserts, wine, beer and more.
This local tea shop strives to give their customers the best bubble tea and coffee they can. It is known to have a good option of teas, coffee, and snacks. They have plenty of comfortable areas for people to sit and enjoy the nice atmosphere.
Located at Century Square, this coffee bar strives to provide delicious coffee and food to the families and friends that hang out at the shop. Inside is quaint and calm with tables to meet and study.
This sports themed coffee shop has a menu full of fun named drinks. Owned by former Fighting Texas Aggie football star Floyd Raven Sr., the service is smooth and quick just as you would expect from a football royalty.
Roosters is a quirky coffee shop that is known for having bikes for sale with bike repair available. They also have a fun environment inside with lots of fun drinks to choose from.
Sweet Eugene's is a great place to hunker down and study or get work done. They have tons of lounge spots that individuals or groups can take advantage of and spend hours at and they are famous for their java shakes and great food options.
This local coffee spot is known for having a nice environment, good coffee, and great open space. It's a go-to place if you are looking for some peace and quiet.
This quiet spot south of town is striving to supply craft coffee to college station residents and visitors.  Their menu includes great variety in both drinks and snacks.
This coffee shop specializes in selling coffee beans from local and global coffee farmers. They have a wide variety of coffees to choose from, and they will also teach you everything there is to know about coffee.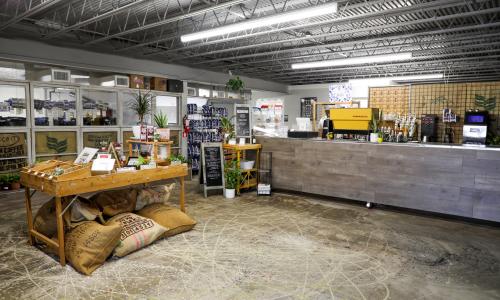 Carport Coffee is mostly known to local college students due to its proximity to campus, but is worth a try for everyone. It is a great laid-back spot for someone who loves good coffee.
It is a locally owned shop that makes homemade Guatemalan breads and pastries, in addition to great coffee. It is small, quaint, and delicious.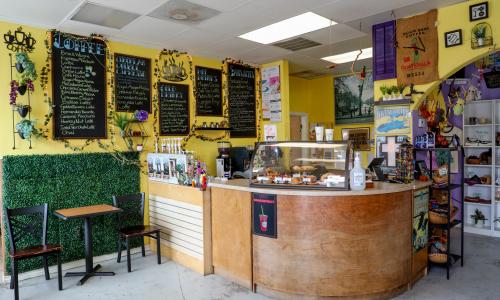 We hope you check out one or more of these awesome College Station coffee spots while you're in town. Take a photo while you're there and tag us at @VisitCSTX!
Written by Aubrey Nettles, Marketing Manager and Hannah Knight, Tourism Intern
Aubrey Nettles
Marketing Manager