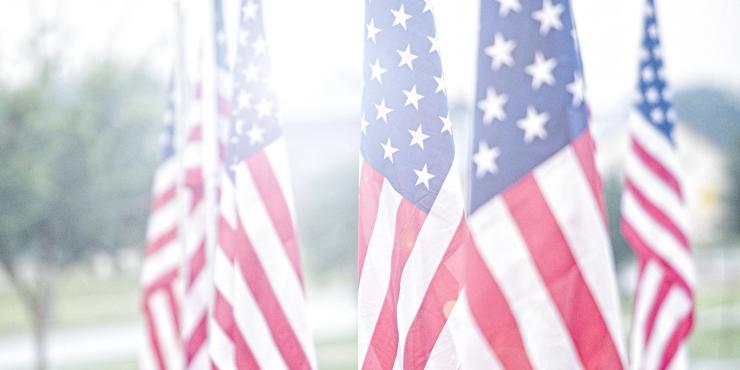 On Sept. 11, 2001, our nation changed forever. For two decades, we've remembered 9/11 not only as a day of infamy and terror but for unifying our country and bringing us together as Americans and patriots.  
This year marks the 20th anniversary of the terrorist attacks on our country. Commemorating that day has added meaning in communities such as College Station, where military ties run especially deep. 
While Texas A&M has produced more officers than any institution other than the service academies, our community is the proud home of the Brazos Valley Veterans Memorial, the George Bush Presidential Library, and the Museum of the American G.I.
Here are some of the prominent local events that will remember the September 11 attacks and honor the lives that were lost:
Saturday, Sept. 4
Red, White & Blue Game – Texas A&M vs. Kent State, 7 p.m. at Kyle Field
Saturday, Sept. 11
For a complete list of September events, go to visit.cstx.gov/events. 
May we #NeverForget. 

By Kendra Davis, Visit College Station Event Coordinator