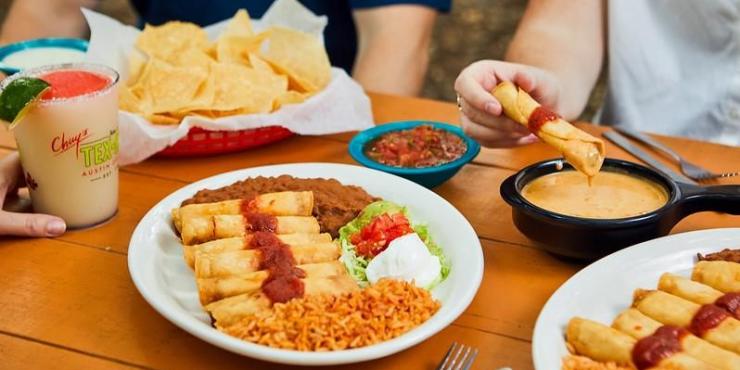 Texans love nothing more than conquering a location that serves the best queso. In honor of National Queso Day on September 20th, we set off on a Queso Quest to find our five favorite places in College Station to order queso.
#5: Hopdoddy Burger Bar–This isn't your traditional chips and cheese combo; instead, it comes with fries, and you won't want to miss it! If you order Hopdoddy Burger Bar's Green Chili Queso Fries, you won't regret it. The crispness of their hand-cut fries pairs perfectly with the spiciness of their queso. You can get the fries tossed in their green chili queso or ask for it on the side to dip the fries in.
#4: Mad Taco–Quick! Head to Mad Taco and order the "GQ" and chips! The "GQ" is their signature queso, with a serving of their homemade guacamole with a drizzle of chili oil. You can mix it all up together or enjoy one dip at a time.
#3: Fuego Tortilla Grill–At Fuego Tortilla Grill, the Roasted Poblano Queso is a must-try, especially when paired with their crispy tostadas. The crunch of the freshly fried tostadas and the creaminess and spiciness of their queso provide a combination you won't regret!
#2: Chuy's Tex-Mex–For an adventurous twist, enhance Chuy's blend of melted cheese, green chili, and ranchero sauce queso with their seasoned ground beef, guacamole, and pico de gallo - creating the perfect combination. And be sure to request their famous creamy jalapeno dip too!
#1: Torchy's Tacos–If you've been to Torchy's Tacos and haven't ordered their Green Chile Queso, you're missing out on the best and number one queso out there! Torchy's queso is topped with guacamole, Cotija cheese, cilantro, and their famous Diablo sauce. One bite leaves you with a rich, creamy, and spicy sensation that you must try. And if you haven't devoured all the queso by the time your taco arrives, add some of that queso to your taco or "get it trashy" and enjoy!
Now, let's take a moment to honor a few of our honorable mentions, because they matter too:
- Costa Vida
- Fuzzy's Taco Shop
- Polly's Cocina
- Maria Mia's Tex-Mex Cantina
Happy National Queso Day! Now set sail on your own queso quest and let us know where we can find your favorite queso in College Station.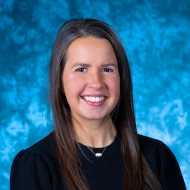 Casey Barone
Events Coordinator