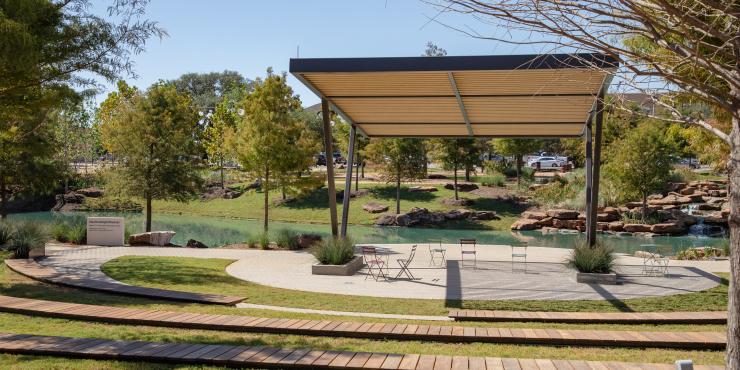 Aggie Park is 20 acres of premier green space situated between the Clayton W. Williams, Jr. Alumni Center, Houston Street, the John J. Koldus Building, and Throckmorton Street.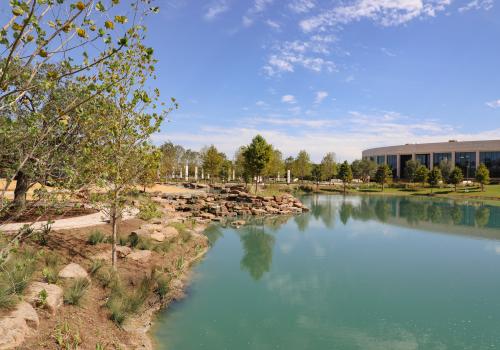 The Association created Aggie Park with about $35 million in donated funds, including the lead gift given in memory of Shannon Lia Roberts '86 by her husband, Wayne Roberts '85.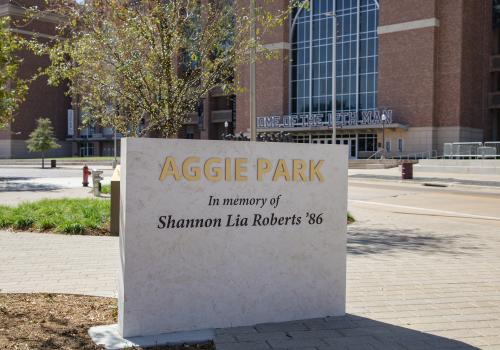 The construction for Aggie Park broke ground in February of 2020 and was formally opened on September 2nd, 2022, with a free kick off concert in the new outdoor amphitheater featuring Robert Earl Keen '78.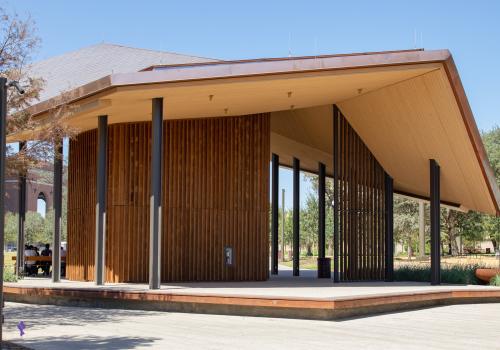 Aggie Park includes public Wi-Fi, water features, an outdoor amphitheater, modern public restrooms, and improved green spaces and outdoor spaces for study, relaxation, tailgating, entertainment and recreation. There will also be dedicated space for food trucks.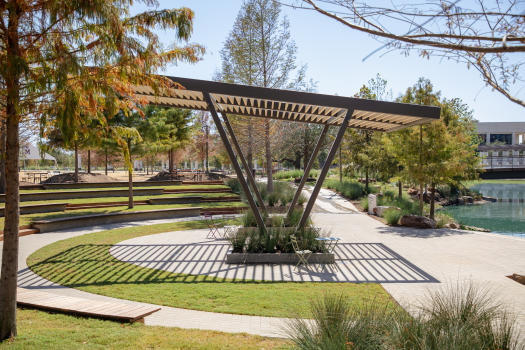 Another highlight of Aggie Park is the Moore Family Creamery. Stop by and enjoy a scoop of delicious Blue Bell ice cream and a variety of other baked goods! The Creamery's hours will vary with gamedays, special events, campus schedules and other factors. Click here and scroll down to "Central Campus" for the most up-to-date information.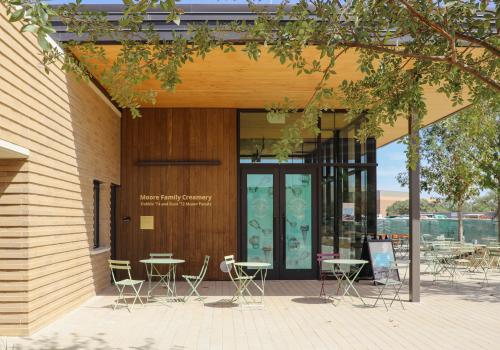 Interested in tailgating in Aggie Park?  Free spaces located throughout the park include the War Hymn Lawn, War Hymn Plaza and Post Oak Grove. More designated tailgating spaces will be added later in the season. All tailgating in Aggie Park — both free and paid — will require reservations through the tailgating vendor, Revel XP. Free access to the park is available through the virtual land rush process. You can find more information about the virtual land rush process here.
College Station is thrilled to welcome this new amenity that will serve as a place to make cherished memories or simply relax from a long day, for both Aggies and visitors alike.
Written by Cameron Hill, Marketing Coordinator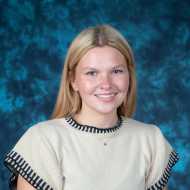 Cameron Hill
Marketing Manager