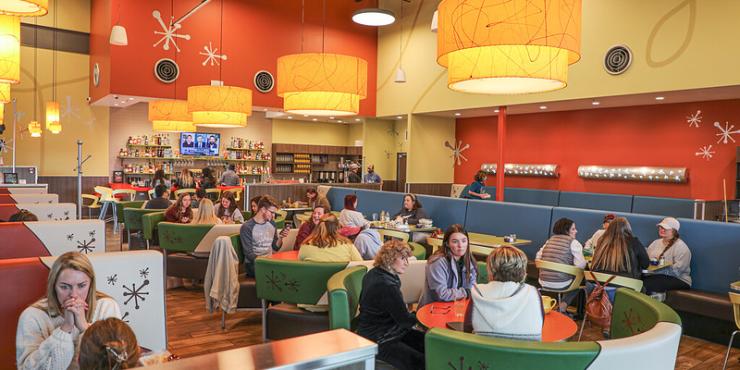 When you think of College Station's busiest times, the fall semester with Texas A&M football and a campus full of students instantly come to mind. But the summer months attract thousands of visitors to our community, too.
Our summers are packed with conventions, meetings, and youth and adult sports tournaments that help our stores, hotels, and restaurants continue to prosper. Through August, Visit and Compete College Station hosts an impressive 21 events that will attract nearly 50,000 visitors to town. Most of these guests plan to stay multiple days, making a powerful impact on our local economy.
College Station offers an unique discount program -- the Heart of Aggieland Visitor's Pass – that encourages visitors to explore and enjoy College Station's many fine restaurants, entertainment venues, and retail establishments by offering enticing specials and discounts. Our guests get outstanding deals while invigorating our economy and boosting sales tax revenue, businesses can opt-in at no cost.
Everybody wins!
All businesses need to do is determine their special or discount offer and register. If your College Station business is interested in participating in this program and you have questions please contact Stacey Vasquez at svasquez@cstx.gov.
To stay updated on upcoming events, we suggest you sign up for our Hospitality Insider e-newsletter. This way your business can be fully prepared for peak times this summer and beyond.
If you plan to visit College Station for a tournament, meeting, or convention this summer, ask about the exclusive and rewarding Heart of Aggieland Visitors Pass.
Next stop --  College Station!
By Aubrey Nettles, Visit College Station Marketing Manager