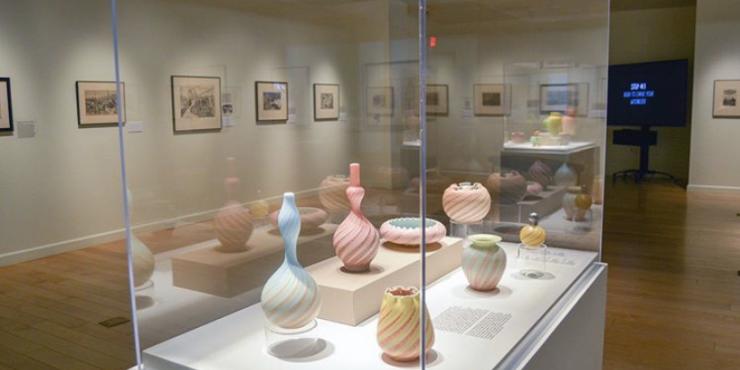 Photo Credit: TAMU Galleries
When one thinks of Bryan College Station, art probably isn't the first thing that comes to mind. That's one perception that is changing slowly, but surely, as the arts continue to thrive in BCS. From rotating exhibits at galleries across the Texas A&M University campus, to a cafe that doubles as an art gallery in Historic Downtown Bryan, there's much to see in Bryan College Station. There's never been a better time to take in the artistic offerings of this community, so escape the cold & explore the thriving arts scene of Bryan College Station, Texas!
The Forsyth Galleries display rotating exhibits throughout the year, plus a monthly pop-up exhibit featuring rarely seen treasures from their vault. "A View From the Shore: Winslow Homer's Impressions of the Coast" is on display from January 14 to March 22, 2020. This exhibition is described as "a collection of over forty prints from his work as a magazine illustrator are featured in this show. It traces Homer's development as an artist known for his ability to dramatically depict people, objects, places, manners, and customs his viewers could relate to and appreciate."
Also located in the Memorial Student Center on the TAMU campus, the Stark Galleries will host 2 exhibitions this winter. "Menagerie: Animals In Art" will be displayed January 23 - April 5. "Art of the Aloha Shirt: Keoni of Hawaii, 1938–51" is on display January 28 - March 10.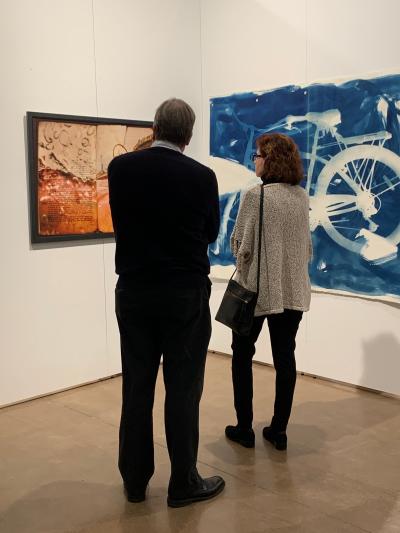 The College of Architecture's Wright Gallery is located on the second floor of the Langford Architecture Center's Building A on the Texas A&M College Station campus. The gallery is dedicated to showcasing the visual arts with a commitment to honoring diversity in all its forms; providing a venue for emerging and established artists, architects and designers of local, regional, national and international acclaim; featuring works by women artists and artists from other underrepresented groups, artists whose works promote dialogue on topics of social and cultural importance, and artists whose work challenges conventional art practice; and serving as a center for campus and community visual arts engagement, education and enjoyment.
This winter you can view "Notes from the Desert Aquarium" (pictured above) featuring two accomplished women artists from Lubbock, Texas, Carol Flueckiger and Robin Germany. Their mixed media works "make a powerful plea for awareness of climate change and a call for each individual to act accordingly." This exhibition is free to the public and will be on display January 21 - March 10.
SEAD Gallery & Bookshop, Historic Downtown Bryan
SEAD Gallery provides a venue to explore collaborations across the disciplines of Science, Engineering, Art and Design. Through exhibits and events, Advent GX seeks to encourage innovation and discover new ways to understand and positively impact our communities and our world.
Through March 19, SEAD Gallery hosts "Nature's Brilliance: Contemplations of Color and Seasons" featuring the works of local artist Hailey Herrera. Herrera uses Japanese & Thai paper, watercolor, and wax to explore the Texas's natural beauty throughout the seasons.
The Village & Art979 Gallery, Historic Downtown Bryan
Located in Historic Downtown Bryan, The Village doubles as one of the area's favorite cafes and an art gallery featuring a new local artist each month. Stop by for one of the best, locally-sourced breakfasts in town, a cozy, living-room like atmosphere, and some of the finest art the Bryan College Station area has to offer.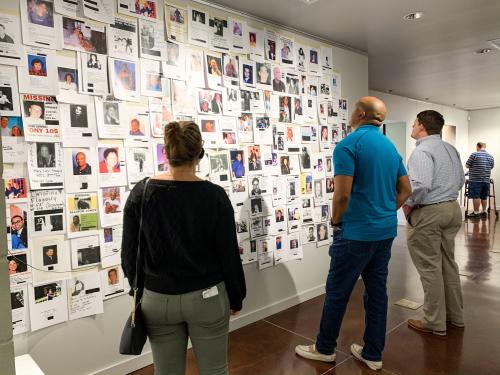 The Arts Council is proud to host exhibits throughout the year in the Gallery. Located in the Arts and Visitor Center at 4180 Highway 6 South in College Station, the Gallery allows the public to view great works of art throughout the year free of charge. Over the years, The Arts Council has showcased works by Brazos Valley artists as well as Picasso, Ansel Adams, Salvador Dali, Rembrandt, Renoir and Grandma Moses.
From January 30 to April 11, The Arts Council will host "Exploring Light and Color: Watercolors by Monika Pate." The Arts Council is also the authority on art throughout the Bryan College Station area. Head to acbv.org for more information regarding events and exhibitions throughout the year.
Ready to explore the arts in Bryan College Station? Start planning your trip today! Be sure to follow us on Instagram @experiencebcs for events, attractions, & things to do all year long.