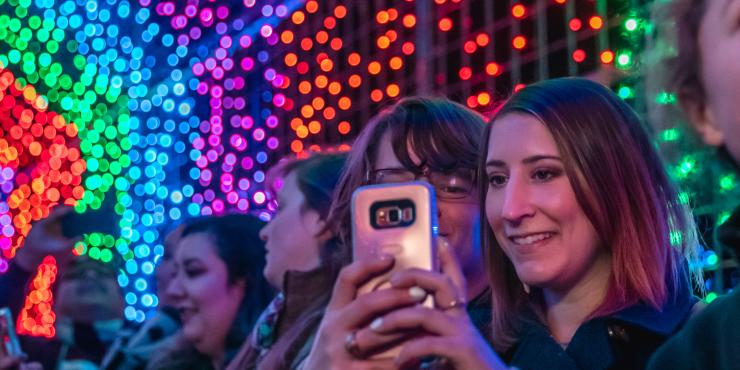 Image provided By Santa's Wonderland
From dazzling lights and falling snow at Santa's Wonderland, to holiday shopping at local boutiques, to delicious restaurants and more festive events, Bryan College Station is transformed into a Christmas wonderland every November & December. We're here with the inside scoop on how to make your weekend trip to BCSTX a magical one this holiday season!
Once you're ready to plan your trip, head to experiencebcs.com/holidays to get started!

Image provided By Santa's Wonderland
A Texas Christmas Experience unlike any other! Santa's Wonderland has been filling the hearts of children and adults with joy & cheer for more than 20 years. A trip to Santa's Wonderland has become a holiday tradition for tons of families across Texas. It's the perfect place for a hearty dose of Christmas cheer with a Texas twist!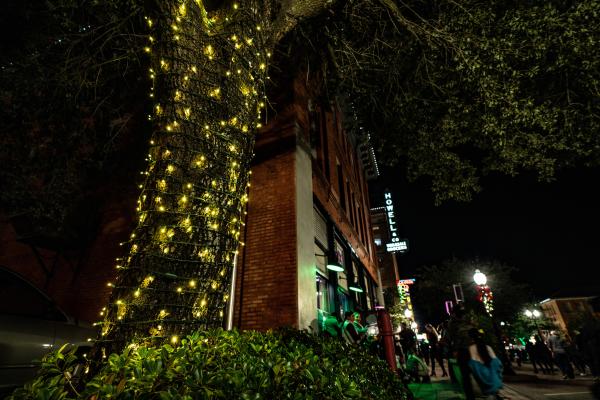 Take a stroll under the lights of Downtown Bryan with a holiday flavored coffee from Harvest Coffee Bar in hand to keep you warm. For all of your retail needs, Downtown Bryan is sure to have a store with exactly what you're looking for. For antique finds stop by Bird's Nest Antiques, Corner of Time Antiques, The Attic Antiques, or any of the many stores filled with unique items. A variety of handcrafted gifts, such as stone and glassware can be found at White Lotus Pottery and Brazos Glassworks. To spice up your wardrobe, visit one of the one-of-a-kind boutiques like Texas Rose Boutique. End your shopping day at The Chocolate Gallery to satisfy your sweet tooth with one of their chocolate truffles or a slice of their homemade cheesecake. With all these options and so many more, you'll be sure to have a day full of holiday fun in the heart of Historic Downtown Bryan.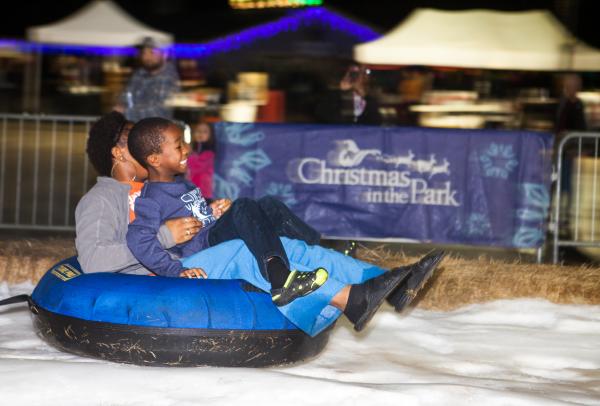 Stephen C. Beachy Central Park in College is transformed into a scene right out of a Christmas movie each year during the holiday season! Both kids and kids-at-heart are sure to have a blast with old-fashioned hayrides, cookies and hot cocoa, live entertainment, a petting zoo, inflatables, real snow slides, photos with Santa and more. While the actual event runs on select days in December, the park will be covered in thousands of twinkling lights throughout the whole season!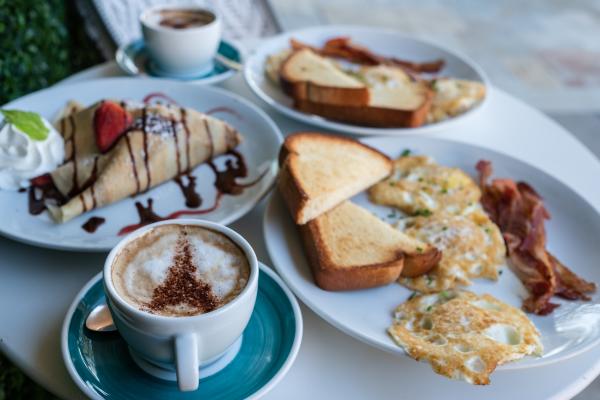 Experience the local flavors of BCS with a trip to some of Aggieland's favorite restaurants. Sweet Paris (pictured above) brings a taste of France to BCS. This new favorite offers both sweet & savory crepes, along with other brunch favorites, coffee, mimosas, and more! Caffe Capri in Downtown Bryan is a family-run restaurant serving classic Italian pasta dishes with an innovative twist. If you're in the mood for good, Texas BBQ, visit one of the 8 restaurants on our Brazos Smoke Texas BBQ Tour! Our local pitmasters have honed their skills to perfection, offering some of the best barbeque anywhere in the state. For a list of all the great restaurants BCS has to offer, check out our restaurant guide!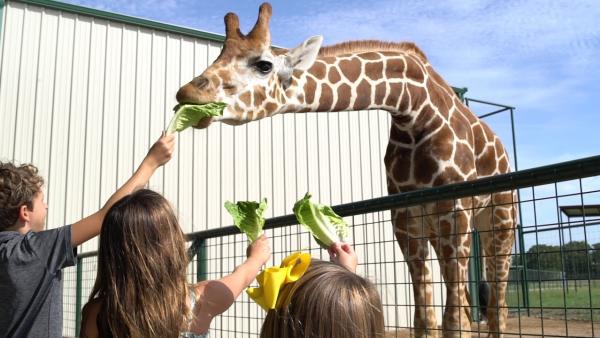 Trade in your cup of hot chocolate for a bucket of animal feed and head over to Aggieland Safari! At this drive-thru safari you can tour over 250 acres of the park and interact with over 100 species of wildlife all from the comfort of your own car. On December weekends the safari will be transformed into a winter wonderland with a safari Santa, fire-pits and marshmallows to roast, hot chocolate, and much more!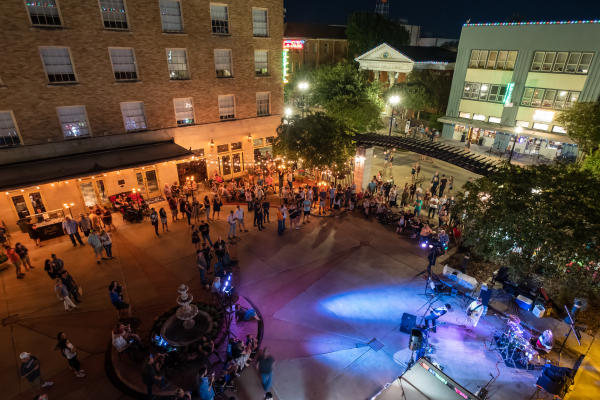 If you find yourself in town on the first Friday of the month, First Friday in Downtown Bryan is definitely the place to be! Otherwise, Enjoy open green space while lounging and listening to live music at Grooves on the Green. Located in Century Square, this is the perfect event before or after dinner at one of the many options within walking distance. The music scene in BCS is thriving, so there's always new music to be found! Check out all your options for live music here.
Other Holiday Events
Throughout the season Bryan College Station is home to 54 days of holiday events! Check out our holiday events calendar to make sure you don't miss a second of Christmas Magic!