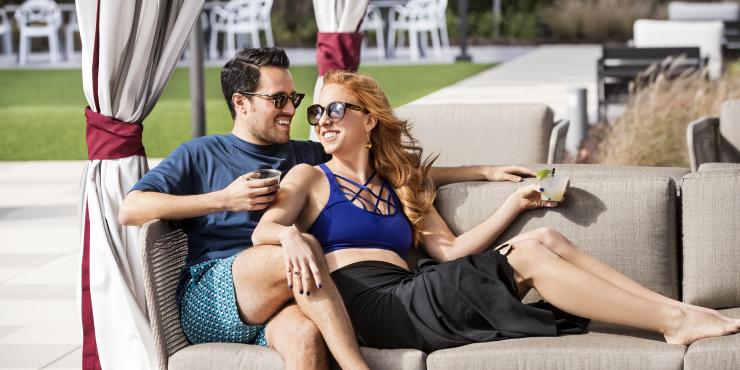 By having a staycation, you are making a lasting impact on more than what meets the eye. Not only do you benefit from a staycation, but so does your local economy, small businesses, and those working in the hospitality industry. Next time you are considering a getaway, don't look too far - the next best destination is probably only a few blocks away! Read more below to see how your next staycation can affect you and the world around you.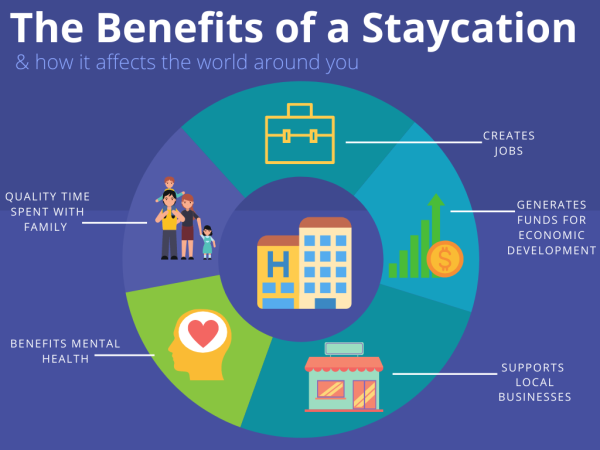 Once you're ready, you can start planning your BCS Staycation here.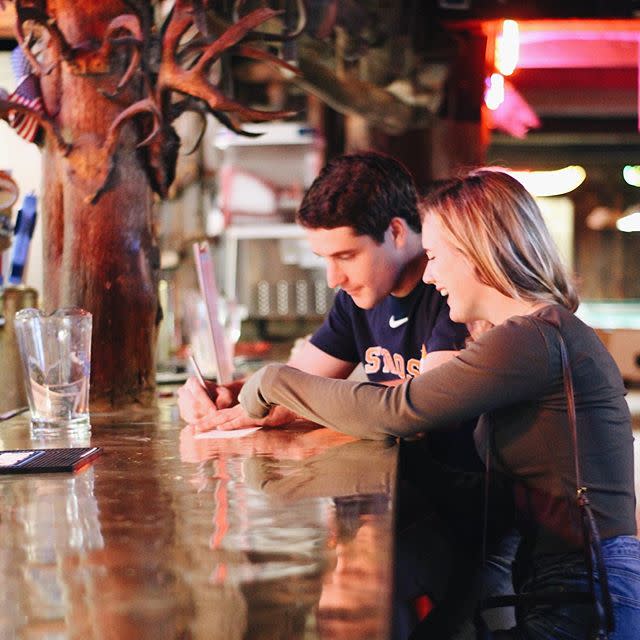 1. Boosts the Local Economy
While there are multiple contributing factors that go into boosting your local economy, there are three in particular that are most effective when it comes to staycations, and can have the largest impact on your ever-growing community:
Generating tax revenue
 
Creating jobs for people
 
Supporting local businesses
While all of the above might indirectly affect you, they play a crucial role in keeping the economy alive. Just by staying at a local hotel, eating at one of your favorite local restaurants, or buying a new outfit from your favorite boutique here in town, you are generating a sales tax AND a hotel tax that goes back into a fund used for community/economic development and tourism promotion; creating a job for those working at the hotel, restaurant, and boutique; helping to keep a local business up and running. Who knew that just one small act could contribute to so many? 

2. Quality Time Spent with Family and Loved Ones
With the non-stop hustle and bustle we experience in our world each day, it is often difficult to find some extra time for rest and relaxation with those you love. Work, school, and life seem to get in the way of those vacations, weekend getaways, or even those birthdays and anniversaries. Staycations not only make it easy to make up for that lost time, but are also unique in the fact that they:
Provide the convenience of not having to travel very far to feel like you are out of your normal element and routine
 
Allow you to discover new things about your city that you never knew about before, all while being able to create new, lasting memories with your family and friends

3. Improves Your Mental Health
In a recent study published by Nature Neuroscience, researchers found that experiencing new things each day resulted in an increase of positive emotions. This research also concluded that these experiences didn't need to be large or even very significant, but that those who traveled around their own neighborhood rather than just sat at home all day were happier.
It is easy to get caught up in the mundaneness of life - eating at the same restaurants, walking the same route, shopping at the same stores. Comfort zones are just that… comfortable. However, the best discoveries and memories made tend to happen when you take a step outside of your comfort zone and experience what, not only the world has to offer, but also what your own city has to offer, too. So here's to staycationing and experiencing life outside of our own front doors!
Ready to plan your BCS Staycation? Get started here.