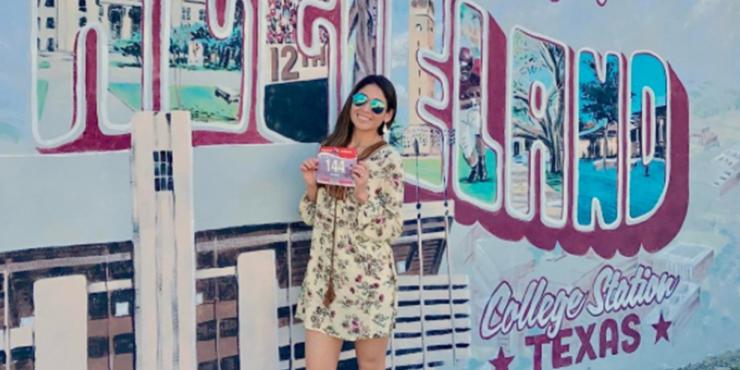 If you're looking for a town's unique personality, local restaurants and shops probably top your list, and College Station has plenty. But what about a place to take fun social media photos or keepsake images you and your family will treasure forever?

We've chosen several favorite spots around The Heart of Aggieland that we hope you'll enjoy, too. Our local culture and spirit abound at many of these locations. From the detailed "Howdy from Aggieland" mural that incorporates sports, Texas A&M, our state flower, and more, to the 12-foot Aggie class ring replica on campus, you won't be disappointed.
 
HOWDY FROM AGGIELAND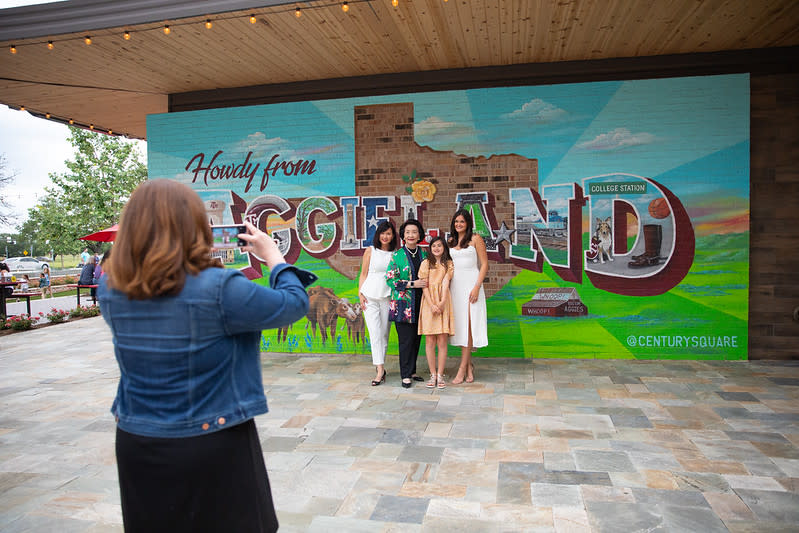 Known as a hub of extraordinary events, food, and drinks, Century Square also offers fun paintings that provide the perfect background. You'll want to capture all the details in the mural behind Hopdoddy Burger Bar.
IT IS WELL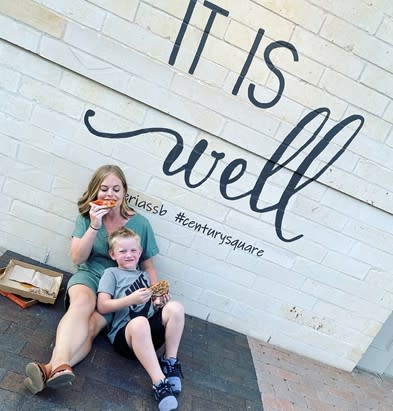 Another Century Square mural is located at Galleria Day Spa. Tell us what's well with your soul – what you found at the boutique or a tasty pizza from Blaze? Please take a photo and let us know.
BOTTLE CAP ALLEY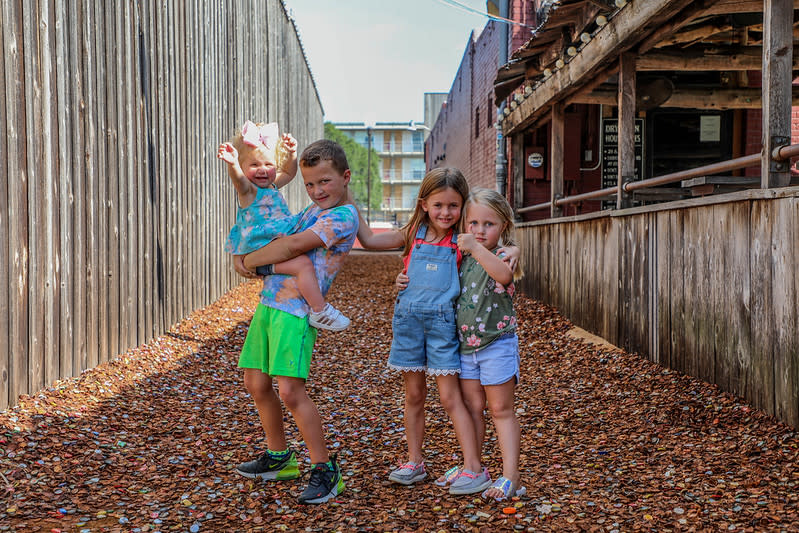 When you hear someone mention College Station entertainment, the Northgate District quickly comes to mind. Next to the famous Dixie Chicken is an alley covered with hundreds of thousands of bottle caps – and even more memories. For more than 40 years, the passage has seen just about anything you can imagine, and some claim strolling through the caps is good luck.
TEXAS A&M CAMPUS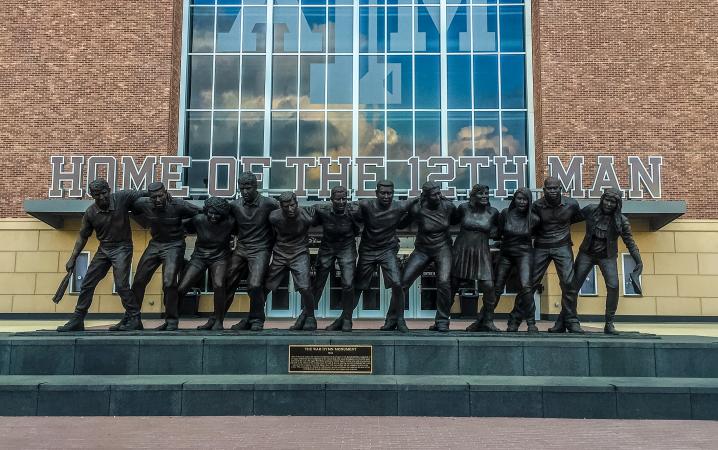 The photo opportunists are endless around campus. Take a walk and capture timeless memories around The Gardens at Texas A&M University, George H.W. Bush Presidential Library & Museum, Haynes Ring Plaza, War Hymn Monument, and more.
 
STELLA SOUTHERN CAFE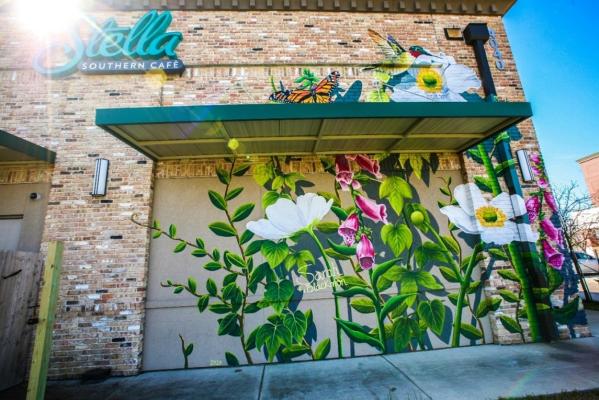 You can't pass up a gorgeous hummingbird and monarch butterfly. Stop by for some delectable cuisine at the Stella Southern Café, and capture a incredible photo.
 
GRETTINGS FROM AGGIELAND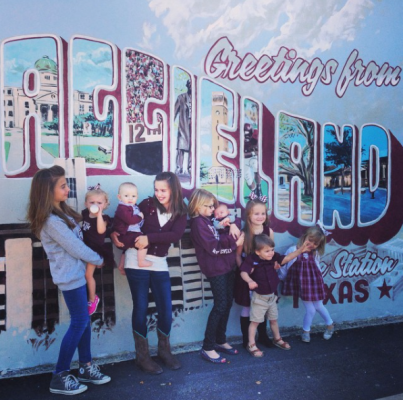 A fantastic photo opportunity at Aggieland Outfitters on George Bush Drive is a mural reminiscent of a postcard that depicts College Station's timeless style.

GIG 'EM STATUE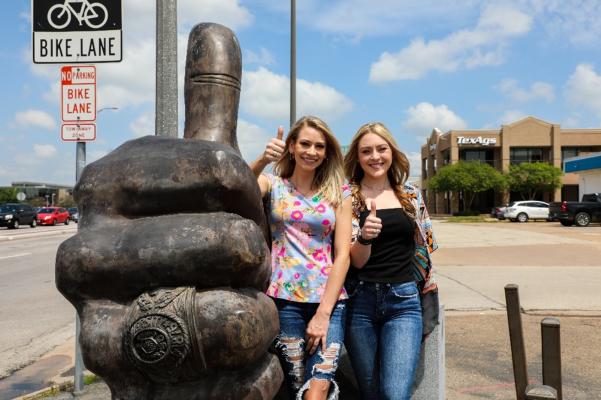 While you're at Aggieland Outfitters, you can't miss the gigantic Gig 'Em thumbs up in front of the store. Take a photo and share your Aggie pride.
HOWDY CHAIR
 
Kids especially love the oversized chair between The Warehouse at C.C. Creations and Maroon U. By the way, did you know C. C. Creations owns the Guinness World Record as the Largest Collegiate Merchandise Store?
MAD TACO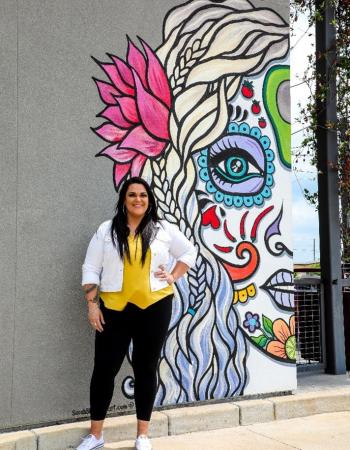 Visit Mad Taco for delicious food and drinks, and don't forget to snap a photo next to this splashy, multicolored mural before you leave.
ANGEL WINGS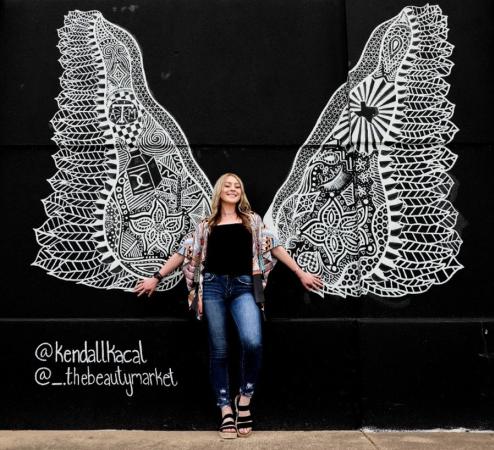 Spread your angel wings at 340 George Bush Drive for an attention-grabbing Instagram post.
POPEYES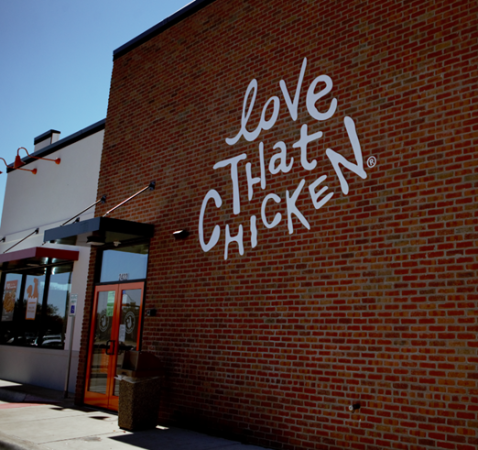 Something about spicy chicken satisfies the soul, especially when it comes from Popeyes. They can also spice up your day with an eye-catching photo op.
 
WALK-ON'S SPORTS BISTREAUX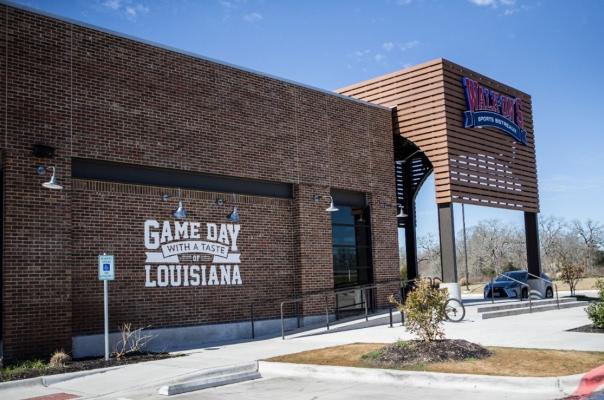 In the Heart of Aggieland, nothing beats game day. If you can't make it to Kyle Field Or Reed Arena, you can still enjoy the action at Walk-On's Sports Bistreaux. Document it with your camera -- and be sure to tag us.
GATE 12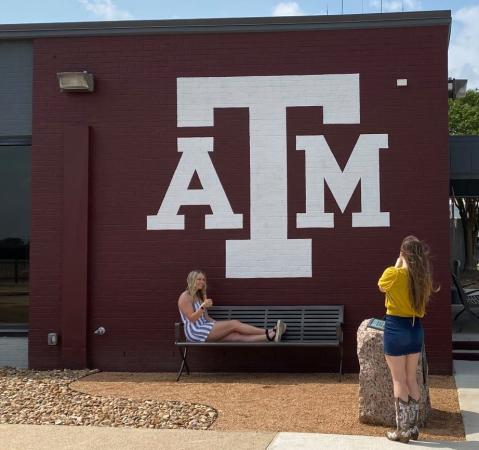 An airport diner? At the Gate 12 Bar & Grill, you can delight in a meal while watching planes take off and land, then snap a photo in front of the colossal A&M logo outside. Gig 'Em!
 
TEXAS FLAG BOOK WALL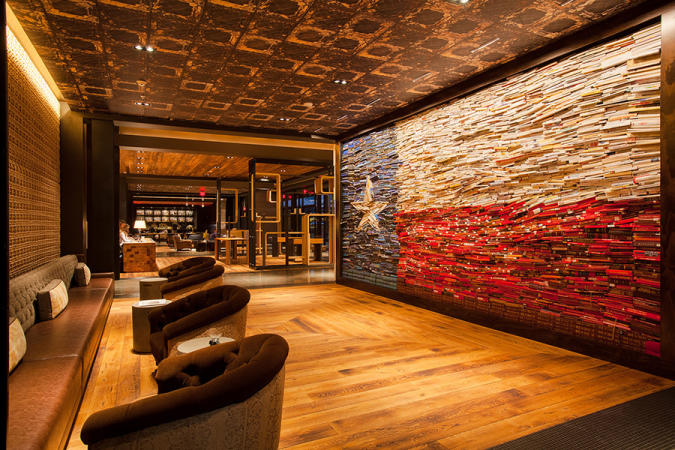 You'll find some 10,000 books with red, white, and blue spines stacked from floor to ceiling inside The George Hotel. The arrangement resembles the Texas flag and is dedicated to the late Barbara Bush, wife of our 41st president and mother of the 43rd.
 
HOWDY HOWDY HOWDY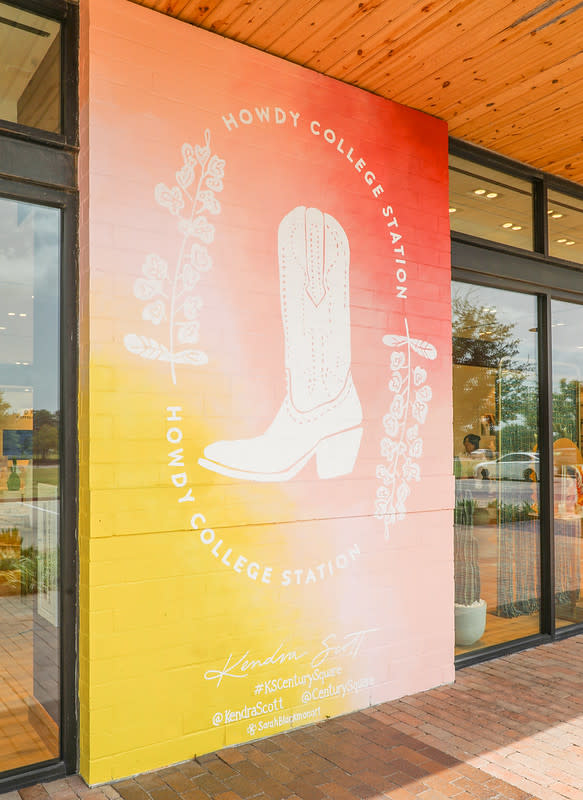 It's time to shop at Kendra Scott and take a photo outside next to this bright mural! Secret is that there is also another photo op inside..
 
SUNNY DAYS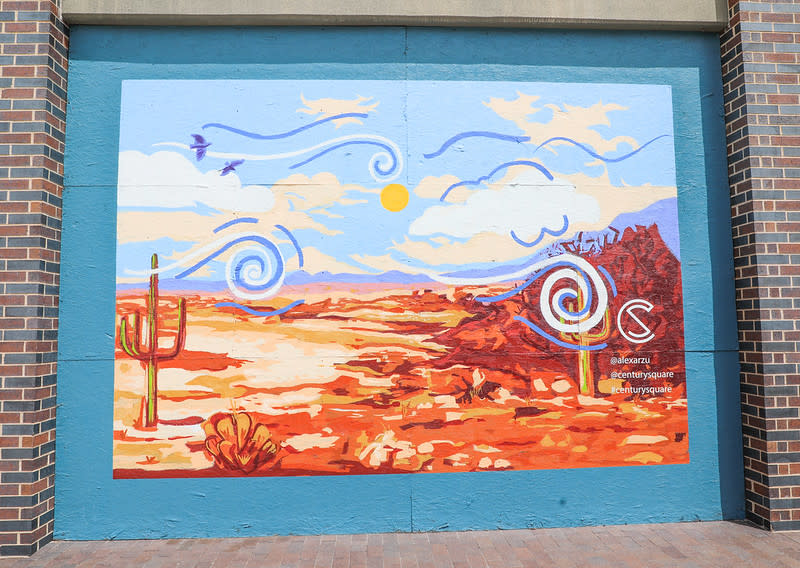 Inspired by the Sunny days in Texas, you can find this piece located next to Harvest Coffee Bar in Century Square!
 
HOME OF THE 12TH MAN + GIG 'EM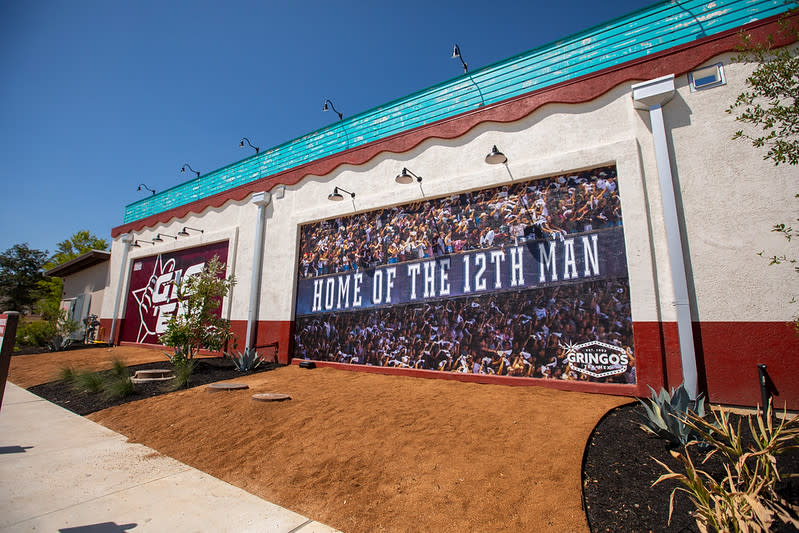 Mexican food and murals? We're all over this one - or two! College Station is the Home of Texas A&M University so it's only fitting that Gringo's Tex-Mex placed these two on their building. There's more than just authentic Mexican food here.
 
HOWDY.. AGAIN!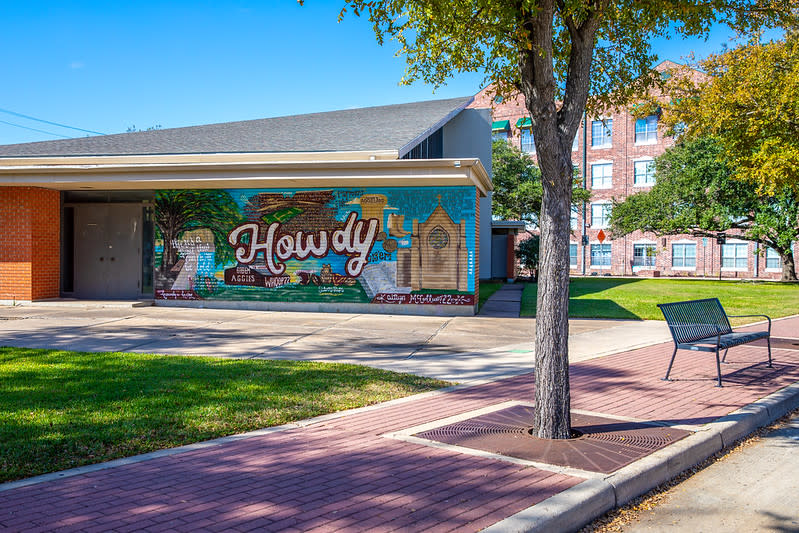 You can find this piece in our Northgate Entertainment District, right next to the A&M United Methodist Church Annex on Tauber Street. Whether you're a visitor, student, alumni or resident you'll have to stop by and check this one out. And -- it was created by an Aggie herself.
College Station is growing, traditions are continuing, and we are full of life in The Heart of Aggieland. Follow Visit College Station on Facebook, Instagram, and Twitter – and tag us in your photos to be featured.
If you come across an excellent photo opportunity or we missed one of your favorites, please let us know. We'd love to hear from you!

By Jennifer Kingsbury, City of College Station Public Communications Assistant