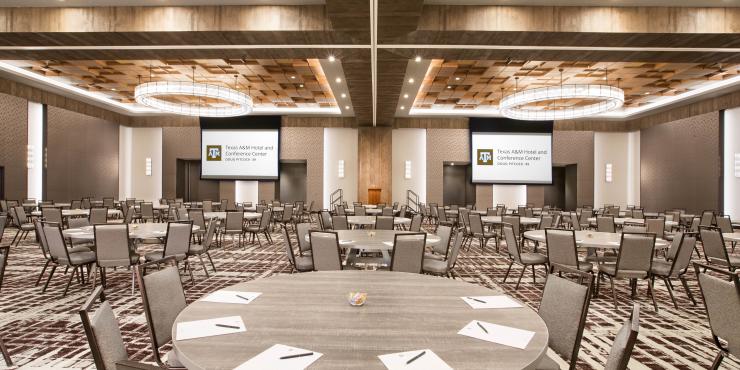 The Texas Association of Museums was scheduled to host their 2020 Annual Conference in Bryan College Station April 13-16th. Itineraries were made, hotel rooms were booked, and attendees were anxiously awaiting the event date. However, as a result of COVID-19, plans changed within a blink of an eye.
Alex Freeman, Executive Director of the Texas Association of Museums, had a solution. He had been in the process of moving the association into a more digital format, and COVID-19 was the last push he needed to make that a reality. Their 2020 conference is happening - it's going virtual, not later this year, but in May. While planning a virtual event may be unchartered waters for some of us, Freeman offered some insight and advice for what it takes to make your next virtual conference a success. 
1. How did you decide to pivot to virtual?
"While we were prepared to move our conference to later in the year, a virtual meeting created less risk for our association. While Texas Association of Museums' (TAM) leadership were discussing options of cancellation, postponement, or going virtual, we saw rapidly increasing stay-at-home orders and growing uncertainty about when COVID-19 would peak. Additionally, we were seeing the calendar for late summer and fall events become increasingly crowded with rescheduled conferences and events. If we moved any later in the year, we would also be encroaching on our TAM 2021 Annual Meeting planning.
Deciding to pivot to virtual is more than a decision from our leadership, it required mass input from the conference participants and expertise. Through a series of focus groups that included speakers, sponsors, exhibitors, advertisers, and attendees, we saw virtual as a viable option. I have delivered dozens of online programs over the years, so I was comfortable project managing and delivering our content via online conferencing tools."
2. How will you keep attendees engaged? Could you touch on the lead up and happy hours you have already instituted to ease the members into a virtual experience?
"Since we needed to push our virtual conference a month past the original conference date, we needed to immediately make plans for engaging our attendees and members. While we were seeing a slew of virtual happy hours pop up, we were concerned that they lacked a fun focal point. After some brainstorming, we decided to tap into my network of Austin musicians that found themselves without any gigs. That's when we came up with weekly Hump Day Happy Hours featuring 15 minutes of music performances by a changing roster of musicians including funk master Henry Invisible, Guitar shredding Dani from Megafauna, Hip hop duo the Bishops, and Country Crooner Croy from Croy and the Boys. Delivered through the Zoom platform, it gave us an opportunity to not only connect during the weeks between conferences, but some experience networking in this online space."
3. How do you structure registration for an online conference?
"This was difficult. We wanted to transfer as many folks to the new online experience as we could to lessen the refunds we processed. Through our focus group, we found that single day ticket holders would be satisfied with access to four sessions, so that is how we structured our days. We kept the day ticket price the same and sweetened the deal with access to the daily keynote. For the complete package registrants, we needed to provide more. They received 3 day passes with a choice of one workshop. The virtual complete package was $300 and we credited the difference to TAM 2021 registration."
4. What piece of this are you most excited about? Is this a new technology you are using?
"Although I created and hosted my first day long virtual symposium in 2014, I'm most excited about watching this complex 4-day orchestration come together and share our learning with our peers. We have plenary sessions, workshops, and concurrent sessions in two Zoom rooms! That's a lot going on."  
5. What type of support do you see from your sponsors and what value are you able to offer them in return for sponsorship?
"For this pivot, we had to radically rethink sponsor and exhibitor investment value. Those sponsoring physical things such as lanyards or expecting an exhibitor booth with foot traffic had to shift their expectations and be open to new forms of value. We listened to the objectives of their investment and moved that value to parallel digital benefits that helped meet their objectives. These have taken the form of increased digital program advertisement size with URL links, Session Sponsorships, Logo Recognition, Video options, and more. Additionally, since time and space are more fluid, we can continue to highlight these folks throughout the year." 

6. Do you anticipate you will continue to incorporate virtual events moving forward? What do you anticipate this will look like?  
"Yes, absolutely! The disruption that we are currently experiencing may go away and come back, so it is imperative that our strategic planning include a hybrid approach to professional development. Future events will not be so concentrated in the span of four days, so I imagine one or two day virtual conferences mixed with quarterly regional face to face events. The price point will also likely drop. I'm excited to lean in to this approach to delivering content. This is an exciting time to be in the association business!"
Alex Freeman, Texas Association of Museums Executive Director