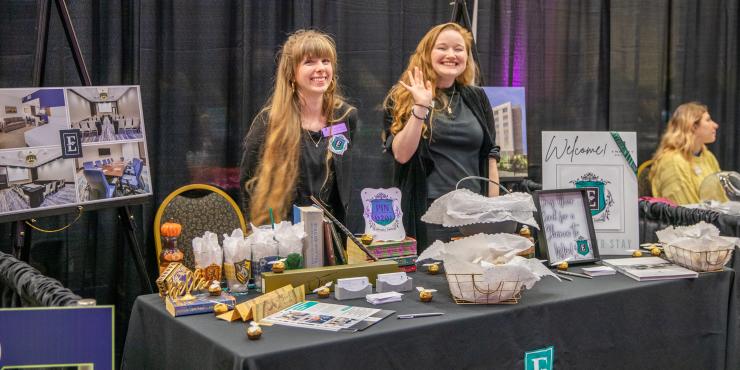 Visit College Station will host the 29th annual Meeting Planners Showcase on Thursday, March 30th, from 2-6 p.m. at the Hilton College Station and Conference Center. If you are planning an event, you won't want to miss this year's showcase! It will feature 50 local businesses that specialize in various services that help make events successful, including caterers, venues, lodging, florists, attractions, and more.
Come and enjoy a sit-down cup of tea or mimosa with the vendors, as well as scones, tea sandwiches, and desserts. All of the ingredients for an afternoon tea party!
Register here to attend. Attendance is free, but registration is required. One lucky attendee will take home a basket full of Mad Hatter-themed prizes!